Wild Wadi Water Park – Family Fun Adventure: Finding a family fun place to visit in Dubai is not a question availability, but a question of where to go.
From the Dubai Global Village to the Dubai Legoland, to the various Water Parks scattered around Dubai and environs – you just can't run out of places to visit with your family on a regular weekend.
Wild Wadi Water Park
The Wild Wadi Water Park is one of the fun places where your family can have so much fun that you will lose track of time.
Dubai Wild Wadi Water Park is strategically located right in front of the popular Burj Al Arab, and next to the Jumeirah Beach Hotel – which makes every visit a worthwhile adventure.
Wild Wadi Water Park offers a wide range of entry access (see chart), one of them being the complimentary Access offered to guests staying/lodged at the following places/hotels – Jumeirah Beach Hotel, Madinat Jumeirah, Burj Al Arab Jumeirah, Jumeirah Creek Side Hotel, and Jumeirah Emirates Towers.
Check out their page for more information on the Complimentary Access and available options and bookings.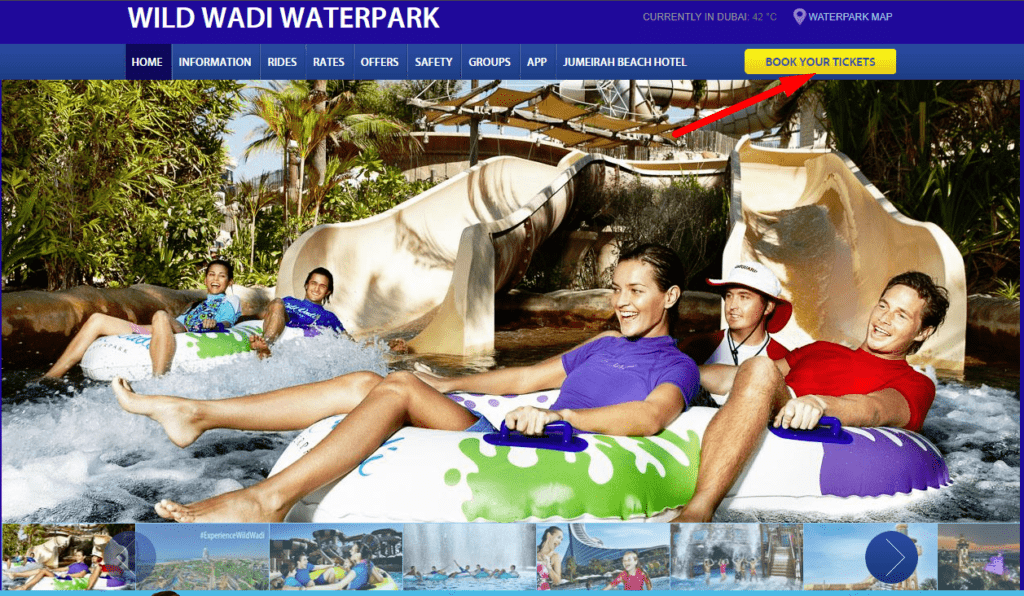 The Wild Wadi Water Park claims to offer the best and wildest water rides in the UAE; with a wide variety of rides for all ages.
For a total experience of all the wildness at the Wild Wadi Water Park, be sure to be on the lookout for the adrenaline-fueled rides like the Tantrum Alley, and the Burj Surj.
Although not all rides at the Wild Wadi Water Park are safe for all guests, a trip to the Water Park still promises to blow your mind.
So, if you are pregnant, or have a medical condition, or any kind of disability; check the Wild Wadi Water Park Disability Information or Safety Page before attempting any of the rides.
Wild Wadi Water Park – Life. Refreshed.