Top 10 SEO Companies in Dubai: Did you know that about 90% of users only look at results on Google's first page?. Investing your time and effort in the services provided by any of the professional and high-performance guaranteed SEO companies in Dubai can be one of the best decisions you can make for the best growth and long-term success of your company.
SEO(Search Engine Optimization) is the superpower that your company needs to harness for making the best business growth in this era. Many businesses fail to recognize that social media is just a very small fraction of the vast expanse of possibilities that digital marketing technologies can offer.
Limiting your company's marketing needs to social media platforms alone puts you at a great disadvantage. Using the immense possibilities and technologies available via search engines and their associated digital advancements, your business can be elevated to its best performance, giving your brand greater visibility, reputation, and consumer engagement.
Dubai, with its booming digital landscape, is a lush pool of possibilities and opportunities for digital transformation. Having become one of the most popular businesses and investment destinations of the West and the East, Dubai is important for some of the best SEO companies in the world. So, Dubai is the best place to start looking for finding the best SEO company for your business transformation needs.
Choosing the Best SEO Company in Dubai
With numerous companies in Dubai offering SEO services, finding the right one for you would be a nerve-racking thing to do. Here are some matters you can take into consideration that can make the process of choosing the right SEO company in Dubai, easier.
1. What are your SEO goals?
Have a thorough understanding and discussion about which of the areas of your business' online presence need to be worked upon. Is it a new website that you need or tweaking of your existing SEO strategies?. Have a close look at the services offered by the agencies and which of those align with your goals.
2. Look at the agency's reputation and credibility
Can the company walk its talk?. Scrutinize the case studies, online reviews, customer testimonials, and whichever information is available about the SEO company. A well-reputed agency will be more than happy to provide you with all the details that you need.
3. What techniques are they utilizing?
The numbers of key SEO performance indicators are great proof of the effectiveness of an agency. Professional SEO companies very well track and measure their campaign results and will be more than willing to share some statistics with you for proving their merit. Rankings, Leads & Sales, Bounce rate, Organic traffic, Backlinks, Pages per Session, Pages per session, etc, are some of the top SEO metrics that need to be tracked.
4. Visit the SEO company
An in-person conversation with the company's team of experts can be very beneficial. Having a good personal relationship and communication with the team can make sure your needs are met with the best possible solutions and customer service.
5. Be clear with your budget
While a non-competitive local service campaign can cost you a couple of bucks, a more aggressive and national product can cost several thousand. You need to make sure you have sufficient budgets to employ the SEO services for the short or long term. Choose the SEO packages carefully. Choosing a company just because of its low cost can seriously damage your brand's reputation and also attract Google penalties to your site.
6. Have a close look at SEO guarantees
With the ever-changing Google algorithms, guaranteeing specific outcomes should be viewed with skepticism. No SEO company can predict a website's SERPs precisely. The expertise and number of working years of an SEO company should be considered as determining factors of the company's SEO strategies efficiency.
7. Go beyond SEO
It's good to consider SEO important but a thought beyond that is also necessary. You need to understand what else your website needs apart from SEO and you need to prioritize strategies that can drive revenue with actual sales and conversions.
Explore the advanced SEO campaigns offered by SEO agencies and select the best one that can elevate your business and brand.
Now with an understanding of what to look for in an SEO company in Dubai, let's have a look at a curated listing of the top 10 SEO companies in Dubai. The following list of agencies is the best in the business and has a proven track record in providing the best SEO services in the industry.
List of Top 10 SEO Companies in Dubai
Below is a list of the top SEO companies in Dubai.
SpiderWorks Technologies
FME Extensions
United Search Engine Optimisation (USEO)
Aspiration Worx
SEO Sherpa
Adziv Digital
Blue Chip Digital
Pentagon Information Technology
Prism Digital
Jasper Micron
SpiderWorks Technologies
SpiderWorks is a leading and prominent SEO company based in Dubai, UAE with 20+ years of industry experience and expertise. The company has a strong footing in India and UAE. SpiderWorks has been greatly successful in channelizing potential customers to clients by increasing the organic visibility of its clients' business keywords and bringing organic traffic to their sites.
The process behind its SEO services includes Brand Analysis, Competitor Analysis, Keyword Analytics, Strategic Optimisation, Content Preparation, and Backlink Development. With a successful work history of serving an impressive clientele, SipderWorks continues to position itself as one of the leading contenders in the industry.
The company is a Google partner and has over 1000+ successfully delivered projects to its credit. SpiderWorks is the most preferred SEO company in India and UAE.
Services offered: SEO, Content Marketing, Influencer Marketing, Social Media Marketing, Branding, Web Development, IT Solutions, App Development, Digital Marketing, CRM, Custom software development, etc.
FME Extensions (All clear)
FME Extensions is a well distinguished, professional, and reputed SEO company based company in Dubai, UAE. Since its establishment in 2009, the company has emerged as one of the best IT firms in the Middle Eastern region. Its highly professional workforce is one of the best highlights of the company. The company has been successfully delivering growth strategies for brands, SMEs, and eCommerce businesses, and helping to maximize return on investment.
With a decade of work experience in the web design and development field, the company has achieved the milestone of completing 1000+ projects and having worked with over 15000 clients and developed 250+ extensions and plugins.
Services offered: Magento site development, Custom designed plugins and themes, Website development, Website design, Ecommerce store design, SEO services, Professional logo designing, Content marketing, Digital marketing, etc.
United Search Engine Optimization (USEO)
United Search Engine Optimization (USEO) is a digital marketing company based in Dubai, UAE specializing in SEO, Conversion Rate Optimization, Social Media Optimization, and Website Design & Development. USEO has a global client portfolio. The company has an international presence with offices in Dubai, Melbourne, Sydney, California, and Singapore.
The company offers the best services in the industry and consistently strives to achieve industry-leading results for its clients. Along with a dedicated account manager and innovative reporting software the company allows its clients to stay informed on the status of their campaign wherever they are.
Services offered: Arabic Marketing, Social Media, Digital Marketing, PPC Management, Reputation Management, and Website Development.
Aspiration Worx
Aspiration Worx is a well-reputed SEO and digital marketing agency based in Dubai, UAE.
The company was established in the year 2011 and since then have been providing clients with the best quality digital marketing services. This company has successful digital partnerships with global leaders like Google, Facebook, GoDaddy, and Ionos. Moreover, they have a Google-certified team that closely works with clients worldwide.
Aspiration Worx has the best reviews in Google with a 4.9 rating. The company provides the best Digital Marketing Solutions to various industries. Expert team at Aspiration Worx works closely with the Google Team for creating the best campaigns. Aspiration Worx is a pioneer in providing next-generation digital solutions for business transformation.
Services offered: SEO, Social media, PPC, Google Ads, Digital Marketing, E-commerce, Mobile Apps, and Digital Strategy, etc.
SEO Sherpa
SEO Sherpa is an awarding winning, widely acclaimed SEO and digital marketing agency based in Dubai, UAE. SEO Sherpa was established in the year 2012. The company is one of the fast-emerging SEO agencies in the Middle East and North Africa market. The company has been featured by Search Engine Journal, Entrepreneur Magazine, Forbes, Huffington Post, and others.
The company's expertise in SEO was recently recognized by a panel of SEO experts with the most coveted awards in search – MENA Search Awards Best large SEO Agency and MENA Search Awards Best SEO Campaign.
Services offered: Search Engine Optimisation, SEO, Marketing Consultant, Marketing Agency, Internet Marketing Service, PPC, Paid Advertising, and Google Ads, etc.
Adziv Digital
Adziv Digital is a complete digital marketing agency catering to small and medium-sized businesses, startups, and entrepreneurs in UAE. The company was established in the year 2019 and has a strong footing in the Middle East, Asia, and the USA. The company offers services that include e-Commerce Development (Shopify/Magento), Web Design, Social media Marketing, SEO, ClickFunnels, UI/UX, etc.
Through a combination of entrepreneurial spirit, professional excellence, and in-depth understanding of the technology dynamics in the industry, Adziv has been able to successfully manage and deliver projects worldwide.
Services offered: SEO, E-Commerce, Shopify Expert, Creative & Branding, Social Media Marketing, Website Design & Development, PPC Management, Lead Generation, etc.
Blue Chip Digital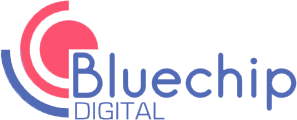 Blue Chip Digital is a well-reputed and widely acclaimed digital marketing agency based in Dubai, UAE. The company was established in the year 2012 and has been very successful in providing professional and creative website design services in Dubai for its clients' business with easy-to-navigate user interfaces and design. The company very well understands that a well-designed site is the first step to improve the CTR (Click through Rate) of your website and improve the ROI (Return on Investment) of its clients' business.
The company is specialized in web design, web development services, e-commerce websites design, mobile apps development, and website maintenance services, among others.Services offered: SEO, SMO, PPC, Web Design, Web Development, Mobile Application Development, iPhone Application Development, Android Application Development, CRM, CMS, Email Marketing, SMS Marketing, and Google Adwords, etc.
Pentagon Information Technology
Pentagon Information Technology is a leading SEO company based in Dubai, UAE. The company was established in 1996 and has its headquarters in Abu Dhabi, UAE. Pentagon is a complete IT solutions provider. Pentagon has a global presence with offices located in the USA, Australia, India, Canada, Dubai, and Abu Dhabi.
The company hosts more than 400,000+ emails and has developed more than 4,000+websites. The company is a trusted IT partner to some of the major groups in the UAE and the US. With 24 years of expertise and knowledge, the company has emerged to be a formidable force in the industry. In addition to web development, the company also specializes in Email and Web hosting, Digital Marketing, SEO, and more.
Services offered: Web Development, Ecommerce Development, SEO, Mobile Apps, Digital Marketing, Web Hosting, Email Hosting, Networking. AWS Beanstalk, Hybrid Email Solutions, Server Management, etc.
Prism Digital
Prism Digital is a prominent, award-winning SEO company based in Dubai, UAE. Established in 2006, Prism offers its clients creative communications solutions that are results-driven and generate ROI. The company has successfully worked with some of the prominent names in the industry which includes IMG Group, ADUPC, Bin Hendi, Landmark Group, and more. Prism has been able to successfully combine traditional and modern marketing methods. Prism provides a variety of services that includes Social Media Management, SEO, and Digital Marketing, Website Design, and more.
Services offered: Advertising, Marketing, Branding & Design, Social Media & Digital Marketing, Website Development, Arabic Copywriting, E-Commerce Website, Facebook Advertising, Events, Mobile Applications, SEO, etc.
Jasper Micron
Jasper Micron is a leading and prominent IT Solutions and Web hosting company in the Middle East. With years of professional experience in providing excellent web services, the company is keen on delivering exceptional website designing & development and SEO services in Dubai, UAE region.
Services offered: Web Designing, Web Development, Web Hosting, Domain Registration, Software Development, SEO, Online Marketing, Social Media Marketing, Mobile Apps Development, Payment Gateway Integration, etc.
Find the Best Agency for You
The sole purpose of providing this curated list is to give you an understanding of what to look for in an SEO company in UAE and should be only used for reference purposes.
All information provided concerning the agencies is based on information available publicly. No particular criterion is the basis of the order of listing and should not be used in any formal context under any circumstances. Readers are strictly advised to do further research and understanding regarding the above-mentioned agencies before considering any as a prospective option.
You may have a look at a more comprehensive list of SEO companies in Dubai and choose the best one for your SEO needs.