Freight Forwarding Software's in UAE: For growing businesses, freight forwarding software is essential for smoothing out the entire product delivery process. Such software is a tremendous advantage to logistics organizations, as it allows them to provide cloud-based services, automate various laborious operations, and create precise inventories.
These technologies are particularly crucial for logistics companies in the UAE, which are experiencing unprecedented expansion in this area. And the importance of these systems has grown in the last year, as the world has become more aware of the global supply chain's susceptibility during a pandemic. Being one of the most sophisticated cities in the world, Dubai has a multitude of companies that provide these software solutions. Here is a list of companies that provide the best freight forwarding software in UAE:
Logipulse
Logipulse is a full-featured freight software created specifically for start-ups and small businesses. Logipulse offers end-to-end Web App development services. Barcoding / RFID, Shipment Tracking, Customer Management, International Forwarders, and Truckload Management are all available through this online freight system. Logipulse rose to prominence as an on-premises and cloud solution in the logistics business in 2017. Logipulse is a next-generation suite of products that includes SaaS and Cloud logistics solutions that are highly flexible to meet customers' specific requirements.
Logitude

Logitude World is the first real SaaS freight forwarding software solution for freight forwarders. The Company addresses the demands for international trade online service to handle freight forwarders operations, including planning and shipment, with its unique freight forwarding software.
All of Logitude's products are built with cutting-edge technology to provide the highest level of customer ease, scalability, security, and usefulness. As a result, cloud solutions are cutting-edge but simple to use, allowing businesses to increase operational efficiency and productivity in the global market.
Bluesky Logistics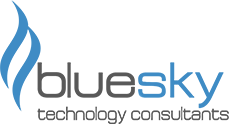 Bluesky Logistics is a cloud-based logistics management software that is utilised in the Middle East region. It is situated in Dubai, UAE. Bluesky Logistics Management is designed to handle all aspects of logistics and supply chain management.
From tracking freight whereabouts to better assignments of goods, everything is made easier using Bluesky Logistics Management. For business growth through stability and integrity, the right software is required. Because of its ease of use, Bluesky Logistics is regarded as a reliable Logistics Management Software in Dubai and Ajman, UAE.
Fresa Technologies
Fresa Technologies is an independent, neutral, and professional software firm that specialises in providing IT and IT-enabled services to the freight forwarding and shipping industries. Fresa Technologies also focuses on providing user-friendly, cost-effective, and efficient Freight Forwarding Software Applications with back-office solutions.
Their team is made up of highly qualified professionals with over 20 years of expertise in designing and developing freight forwarding and logistics software. They specialise in providing personalised, user-friendly, and cost-effective solutions as subject specialists.
Focus Softnet
Focus Softnet, founded in 1992, has grown from a regional IT firm to a global business solutions provider and innovator. Focus Softnet's consulting services and skillsets are backed by a broad knowledge base and a thorough grasp of what it takes to run and grow a business, as an IT solutions provider with over 29 years of experience and multi-domain competence. Focus Softnet is known for reengineering business processes, resource optimization, and creating and deploying user-friendly, cost-effective, and industry-specific solutions.
Jupiter Business Systems
Jupiter Business Systems is the brainchild of visionaries who are committed to using information technology to address the needs of business management difficulties. Jupiter Business Manager (JBM), the company's main product, has grown into a suite of products that cater to enterprises of all sizes over the years. JBM (Jupiter Business Manager) is a Business Process Automation tool designed to help you run your logistics business. JBM modules, unlike a traditional ERP solution, focused on end-to-end business process management. If you're a freight forwarder, warehousing, or transportation service provider, NVOCC, JBM provides a one-stop-shop for all of your operations.
Newage
Newage is known for its freight forwarding software and Logistics Back Office Services, which meet the demands of the logistics and supply chain industries, which are always changing. Their end-to-end freight forwarding ERP software is a cloud-based SaaS programme that allows customers to stay connected 24 hours a day from anywhere
All of Newage's Logistics Back Office Services are built on cutting-edge technologies and automated functionality that can be used by small, medium, and big firms for sales, finance, accounting, paperwork, and customer service. Newage has become the most sought-after logistics and supply chain software and services supplier in a short period of time.
LogistaaS
LogistaaS is one of the leading providers of best-in-class and cost-effective transport solutions in Dubai for a variety of transport industries, including Air Freight Forwarding, Ocean Freight Forwarding, Land Freight Forwarding, import-export software and warehouse management software. Since 2014, they've been working hard to provide a cutting-edge, user-friendly, and cost-effective solution for freight forwarders. One that equips them with the greatest and most up-to-date technologies and managerial methods available in the logistics business.

The UAE's logistics and freight transportation industry, like the rest of the world, is undergoing a comparable shift. Most businesses are now looking for the best freight forwarding agencies in UAE in order to stay ahead of their competitors and take advantage of technology. As the demand for cargo transportation grows throughout the world and the freight sector becomes more competitive, having a system that maintains track of most of your key data and information and automates most activities is necessary.