10 Hidden Tourist Places in Dubai: If you are in Dubai, there are many famous tourist places that you wouldn't want to miss but at the same time, you must certainly visit these 10 lesser-known tourist places which are absolutely hidden gems.
Ripe Market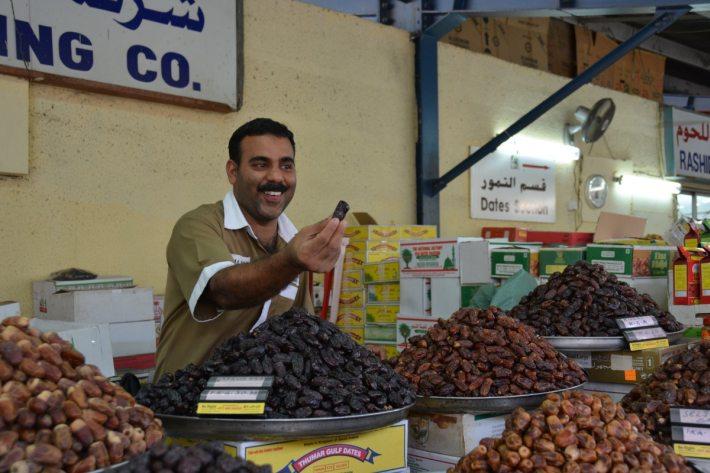 Even though the name apparently sounds a bit mundane, it is far from it in reality. It's not only a place for buying or selling but is an extremely. consisting of various events taking from time to time in a beautiful ambiance. The ripe market events happen all across U.A.E, where you find beautiful handicrafts made by the local artisans.
Al Qudra Lake
Al Qudra Lake is an artificially made lake in Dubai. With such clean water and the beautiful sky above, you get a magical ambiance. It's a perfect place for day-outs or picnics. You can even do live cooking or barbeque while cherishing the serene view. There is also a famous lake named love lake nearby, which is apt for spending some romantic moments or some alone time in the midst of nature.
Ras Al Khor Wildlife Sanctuary
Being in a busy city like Dubai, you may feel like spending some time away from the hustle and bustle. Just a few meters away from the city is Ras Al Khor Wildlife Sanctuary which houses millions of birds, fish, flamingoes, herons,black-winged stilts, sandpipers, sandpipers, and many other varieties of mammals. It's a beautiful escape into the arms of nature.
Dubai Miracle Garden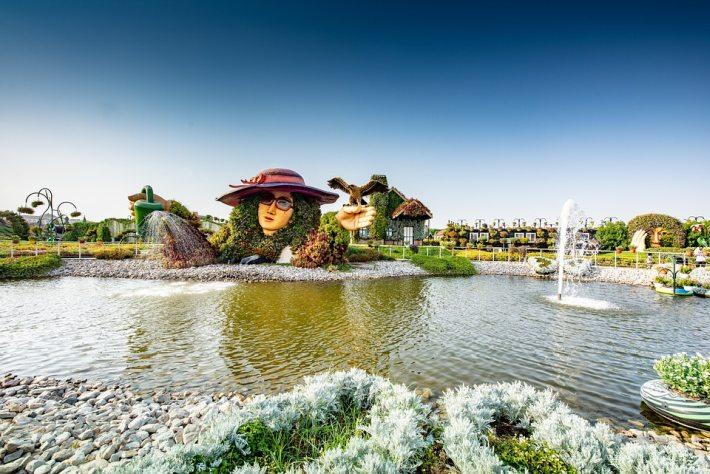 Miracle Garden truly justifies its name as the large garden area of 72,000 square meters turns into a paradise of flowers with the winter approaching. The whole garden becomes a bed of blossoming flowers. This enchanting beauty is an absolute delight for nature lovers that fills the heart with joy and peace. This garden was first opened on Valentine's Day; an apt day to cherish the breath-taking blossoms.
Quad bike tour
If you are in Dubai and you are an adventure-lover, the Quad bike tour is a must-do activity to quench that adventure thirst in you while admiring the beautiful natural landscapes.
Phobia Escape rooms
What is a trip without any adventure or thrill? To spice up your travel experience, Phobia Escape rooms play a unique game for real(not virtual). You will be locked in an unusual strange place like an underground bunker or a museum. The game is to solve puzzles, find clues and escape the place within 60 minutes. You can play it in a team of 2-5 people.
Green Planet Dubai
Being a tropical forest, Green Planet, Dubai, is home to more than 3000 species of plants and animals. The mesmerizing greenery, colourful birds, and diverse animals will leave you enchanted. You can also enjoy the experience of being a zookeeper for a day and spend time there, exploring the lives of the animals in the forest. You can also get a lifetime opportunity to witness the creatures of the night or nocturnal animals. Isn't it a magical experience to see how these animals like Lace Monitor, Burmese Pythons, Marine toads, Carpet Pythons, etc. lead their lives?
There are professionally trained guides who will help you explore the forest and answer all your queries related to the lives and habitat of the rainforest animals. It's a very unique experience to spend a day close to flora and fauna in the forest, understanding deeply about their natural habitat.
Moon island
There is no better way than moon island, to get lost in the magnificence of nature. This is a crescent-shaped island, a little away from the mainland of Dubai. It also has many wonderful adventure sports to offer such as skiing, snorkeling, and swimming. Away from the concrete jungles and the bustling crowd, moon island is another lesser-known gem for tourists.
Life N one Cafe
This café is conceptually quite offbeat. Despite being situated in the busy streets of Jumeirah, the café is a great escape from the bustle of the city. Surrounded by greenery all around, it has a mesmerizing ambiance. It serves completely vegan food that is plant-based food which is organic, soy-free, gluten-free, and sugar-free. It's not only the food that will help detoxify the body but it has everything like Yoga, Meditation, and Reiki, and Hypnotherapy that will heal your mind, body, and soul. The healthy vegan food, combined with such peaceful lush green ambiance and all avenues of mind and body healing makes Life N one Cafe a place for ultimate peace, rejuvenation, and healing.
Courtyard Playhouse
If you are an art lover or an artist, Courtyard Playhouse is your place. You must check in to the courtyard playhouse to enjoy plays and dramas, comedy shows, dance, skits, etc. It's a hub of talented artists where you get different flavors of art. The beautiful architecture and cozy interior make this place even more amazing.
These 10 hidden gems in Dubai are absolutely amazing and are sure to take your Dubai experience a notch higher. Make sure to explore these places next time you visit Dubai.