7 Best Places You Should visit In Dubai With Kids: There is no denying that a family trip to Dubai is the ideal experience you must have once in a lifetime. Now, there are countless places in Dubai that you can visit with your kids and it can be confusing. So, we have shortlisted 7 fantastic spots that your kids are bound to love. Want to know more? Here take a look.
1. Legoland Dubai
This is one theme park that your kids are going to love for sure. The entire park is Lego-themed and it will bring back childhood memories for you too. The park has many interesting rides, games, restaurants, building experiences, and shows. If you want to give your kids the best treat ever then this is the place. The park is open from 10 in the morning to 6 in the evening from Saturday till Wednesday. On Thursdays and Fridays, the park stays open from 10 in the morning to 8 at night. The entry fee is AED 295.
2. Underwater Zoo And Dubai Aquarium
These two spots are good to take your kids for a fun day out. The aquarium has a reputation of being the biggest suspended aquarium. To get here you have to visit Dubai Mall and you will it on the very first level of the mall. The aquarium houses almost 140 species of sea creatures. You can get to 300 sharks including Tiger Sharks. Your kids will definitely love this place a lot. To heighten your experience you can indulge in a bit of cage snorkeling too. The aquarium stays open from 10 in the morning till 12 am. The entry fee ranges from AED 100 to AED 300.
3. Kidzania Dubai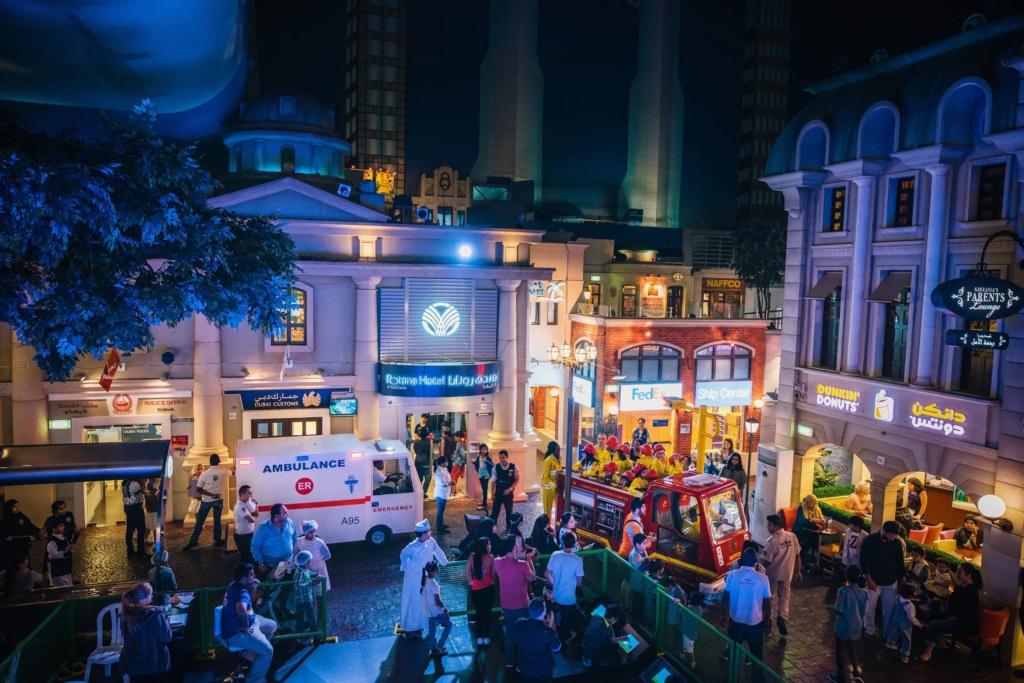 Want to give your child an educational experience while having fun? Then book a full-day ticket at Kidzania. This place has tons of entertainment and you can spend hours enjoying it. You can visit the chocolate factory and also take a ride on the Flight Simulator. These activities sharpen your child's skills. This place stays open from 9 in the morning to 11 pm at night.
4. Dubai Dolphinarium
Are you eager to introduce dolphins to your kids? Wonderful, just make your way to Riyadh street and you will come across getting an entrance ticket to Dubai Dolphinarium. You will not only witness dolphins in action but you will also be treated to a vibrant bird and seal show. You can also take a swim alongside the dolphins, but for this, you have to make advance bookings. This place stays open from 9 am till 7.30 pm.
5. IMG World
Are your kid's big fans of Cartoon Network and Marvel characters? Then take them to this theme park and watch their faces light up with joy. Your child can participate in entertaining adventures with The Avenger, Iron man, The Hulk, Powerpuff girls, and Ben 10. This place stays open from 11 am to about 8 pm.
6. Ferrari World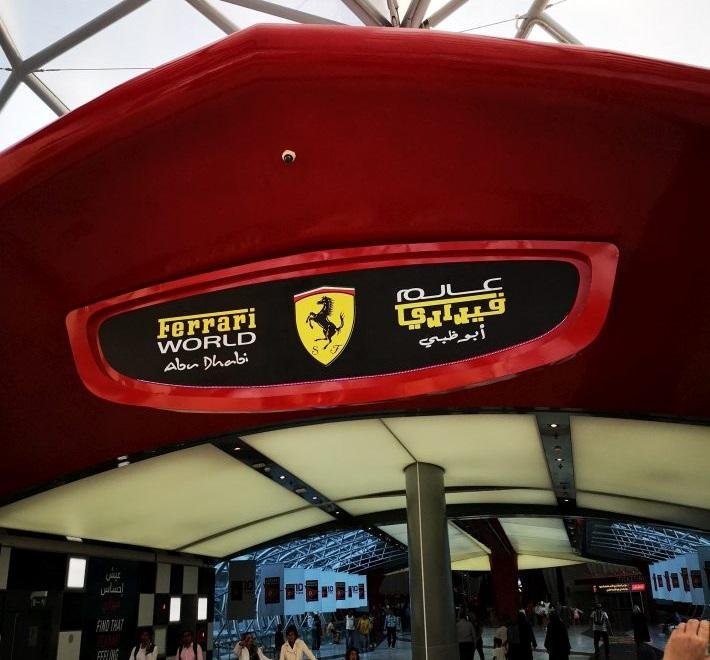 A visit to Ferrari world is a must with your kids in Abu Dhabi. They will be very happy to see the different Ferraris and indulge in the different rides. This place also gives you the chance to catch up on some shopping and fine dining. Ferrari World Stays open from 11 in the morning till 8 at night.
7. Aquaventure Waterpark
Why not head over to Aquaventure WaterPark? This place is a lot of fun. This park is known for its big water slides. The fun does not stop there as there are many options for entertainment such as the Lost Chamber, Aquarium Dive, and Dolphin Adventure. Entry for tourists can vary from AED 100 to AED 310. The times are from 10 am to 7 pm.
So these are some of the places where you can hang out with your kids to enjoy a day of fun and relaxation. All of these places are equally good so if you have the time do visit all of them and you will not regret it. You will remember this experience for a long time.