Travel Plans to do in Dubai: Who doesn't like to save money when possible? As we know Travelling can be always expensive, but with the best strategy or a plan we can bring that down to our budget. So, plans your journey for more savings by following strategies
Travel Plans to do in Dubai
1. Utilize Dubai Public Transport:
Dubai Public Transport makes your journey convenient, safe & comfortable by sea, road, air or rail. In this, Dubai Metro is one of the best transport services. Since 2009, it has expanded in to two lines & 47 stations. They are providing a day pass with unlimited rides by charging AED 14. These trains won't be able to stop everywhere, just they stopped at major hotspots like Dubai Mall, Burj Khalifa, etc.
For private travel services, Klook store is providing upto 60% discount on transportation, train tickets & passes, car rentals, airport transfers. If you are a new user to then they will provide AED 4.7 discount on your first app bookings by providing Klook promo codes.
2. Get Street Foods at Less Cost:
For sure when we are in sightseeing our looks automatically goes on street foods & start cravings because it's new to us as well as we simply attract by their smell & garnishing. But we are worried about the cost of the dishes. No worries, tasting verities of foods in Dubai is very cheap. Here Al Mallah sells Lebanese food at AED 110 for 2 people, Pars Iranian sells mountains of Kebabs at AED 180 for two people likewise so many small restaurants are there to provide their services at less cost.
3. Use Miles & Reward Points:
In UAE, most of the travel sites have a reward system which will give you reward points for bookings and they are very useful for free experiences & overnight stays. Whenever you travel, try to take a membership in this kind of loyalty programs and use that points exclusively at hotel stays, flight bookings. Travel platform like Kkday even offer loyalty points and Kkday promo codes are additional to get you a joyful stay or an amazing trip at destinations.
4. Choose Best Local Souks in Dubai:
Usually Dubai market places are called as Souks. Without visiting souks, the travel never ends in Dubai. Deira side of Dubai Creek is the most famous place for all tourists. Here you can find a diverse range of places like Gold Souq, Spice Souq & Perfume Souq for spices, jewelery, perfumes and more at reasonable prices. Apart from that, you can find the Souk Madinat Jumeirah traditional Arab market. Specialty of this market is most of the products are handmade, but try to get them at best prices from vendors. Apart from that, if you visit this place at night surely you will enjoy a free musical concert.
5. Look for Free Beaches:
Dubai is the perfect place for beach holidays mainly for youth & families. There are many public beaches offer free access for tourists & visitors where the list adds kite beach, black palace beach, etc. Here you can enjoy myriad water sports with technical equipment easily available to rent. There is no need of entry passes.
6. Know About Dubai City Tourism Passes:
In Dubai, you can get discount passes in various types. With the help of those passes, you can gain free entry to top attractions, get discount at restaurants & shops, shopping malls, free public transportation, etc.
Inclusive Passes: It will provide the dozens of attractions within 2-7 days at lower prices.
Flex Passes: It gives unlimited access to dozens of fun activities & attractions. Flex Passes allows you to choose 3 or 5 or 7 different attractions at the best price.
Build Your Own Pass: Although you can't save as much money that you could expect. Then you have another option i.e. is Build your Own Pass. The main difference between flex passes & build your own passes are that you will have to select your desired attractions rather than deciding where you have to go on your free time.
7. Dubai Family Packages: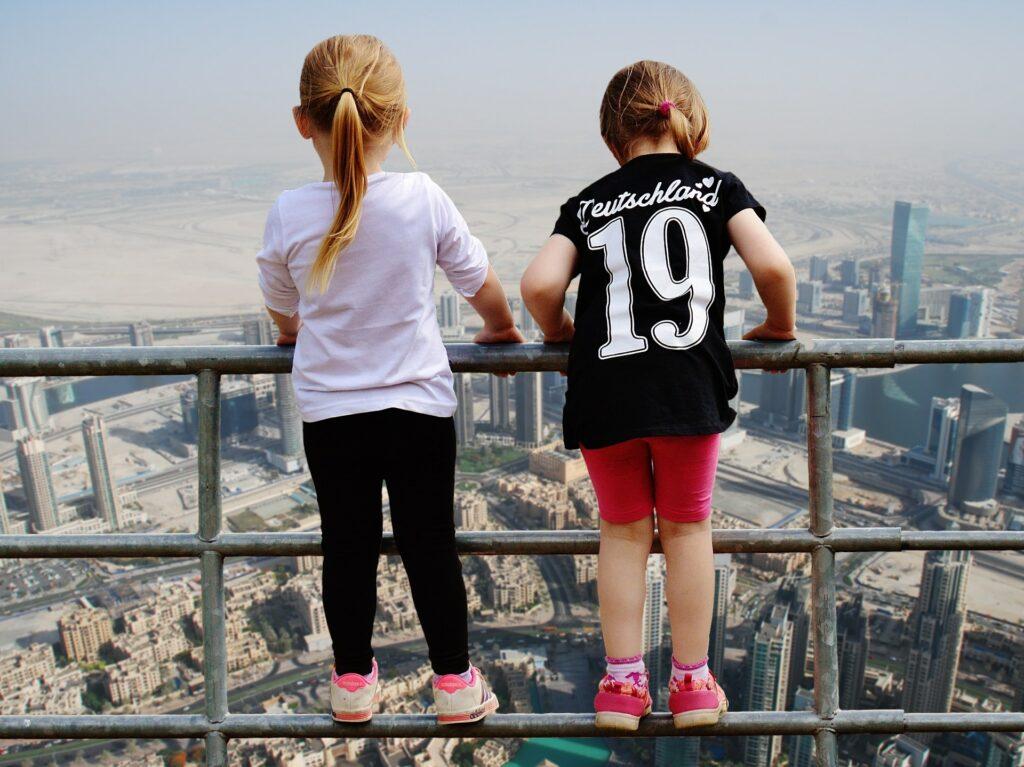 Travel Plans to Do in Dubai with families & friends within your budget with the help of Dubai family packages. Dubai Tourism department is providing various luxury travel attraction packages at pocket friendly prices by taking partnering with various airways, hotels, car rental services as per comfort of travelers. Make use of this amazing offers & visit the famous places in Dubai like Burj Khalifa, Palm Islands, Ski Dubai, etc.
Spending huge would be very difficult for middle class & low-class people who are having the desire of visiting places. However, plan everything by yourself before travelling to enjoy hassle-free experience and make your journey most memorable within your budget. Happy Savings!!