Top 5 IB Coaching Centres in Dubai: IB stands for International Baccalaureate which is one of the most renowned and respected school curriculums in the world. The IB also represents a set of exams that are conducted to shortlist the candidates for higher studies in various countries.
IB preparation requires a student to not only acquire the subject-related knowledge but also learn to manage the time for giving their best shot in the exam. The exam curriculum is different from the regular curriculum in Dubai and calls for preparation under expert guides and teachers.
This is why most of the students opt for IB Tutoring to crack the exam and land them in some educational institutions of repute.
However, it is easier said than done; because so many institutes offer Tutoring in Dubai for IB that it becomes really hard to find the best one. To solve this trouble for all the current and prospective IB students, we have come up with this post.
Here, you can find the top 5 IB coaching centres in Dubai that offer excellent coaching for IB and many other international exams and prepare the students for international education and career in the right manner.
The team at work in these IB coaching centres in Dubai prepares the students on a mental and academic level so that they give their best shot at the exam.
Further, all the names mentioned below have received amazing reviews and helped thousands of students to achieve their dreams. So, here we go!
Top 5 IB Coaching Centres in Dubai
1. Sage Education
Sage Education is one of the best IB coaching centres in Dubai that also offers exam preparation for many other international exams such as the SAT, GRE, GMAT, ACT and UCAT etc. Apart from tutoring, the institute also offers personalized university admissions and guidance of all kinds.
It has an excellent team with sterling educational backgrounds and impeccable experience in teaching and training students for different exams.
The institute offers tutoring for Maths, Physics, Chemistry, English, Biology and Business & Economics for many curriculums such as SABIS, AP, IB, A-Levels, University Level, American, UK National Curriculum, GCSE and IGCSE. Sage Education has created thousands of successful stories with students clearing many international exams of repute and reaching new heights in their career.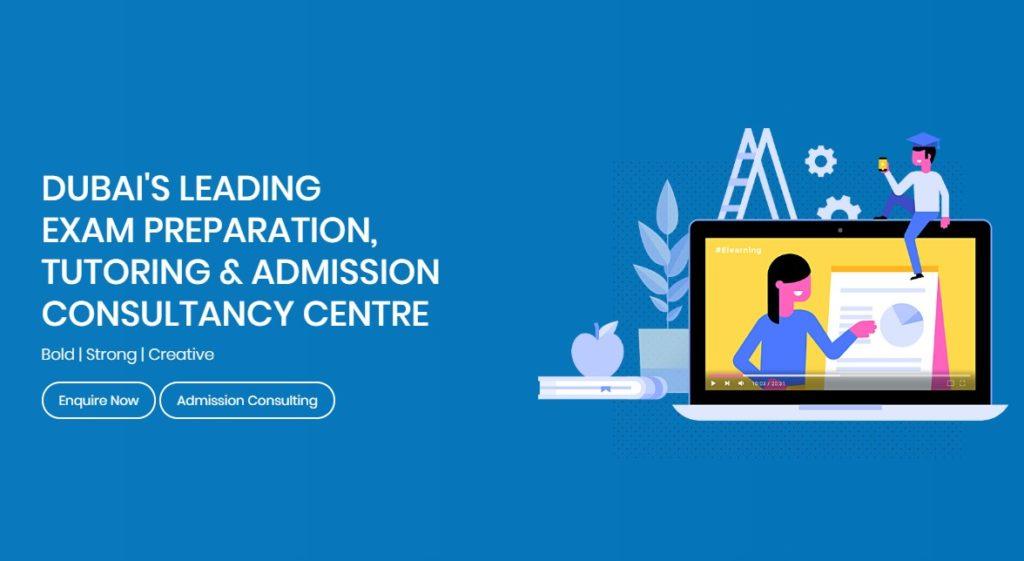 Apart from the classroom courses, the preparation is done employing various unique and effective means such as practicing with real test questions, customized practice questions and individualized score details.
Further, the teachers educate the students regarding fundamentals, common exam pitfalls and time management during exams to hone their overall skills.
All in all, Sage Education is one of the best IB coaching centres in Dubai that offers a perfect training for giving a wonderful kick-start to your dreams of international education. All the information regarding the admissions, team, courses, subjects and batches etc can be found online on the official website.
Latifa Bin Hamdan street 67 Office 101,
Brashy Building – Dubai – United Arab Emirates
+971 56 408 1202
+971 4 379 0899
2. TestprepKart
TestprepKart is yet another famous name when it comes to Tutoring in Dubai and has received rave reviews and ratings from students. The institute prepares students for DP and MYP IB examinations in Dubai, Abu Dhabi, Sharjah, Ras Al Khaimah and Ajman etc. TestprepKart offers tutoring for Physics, Maths, Chemistry and Biology.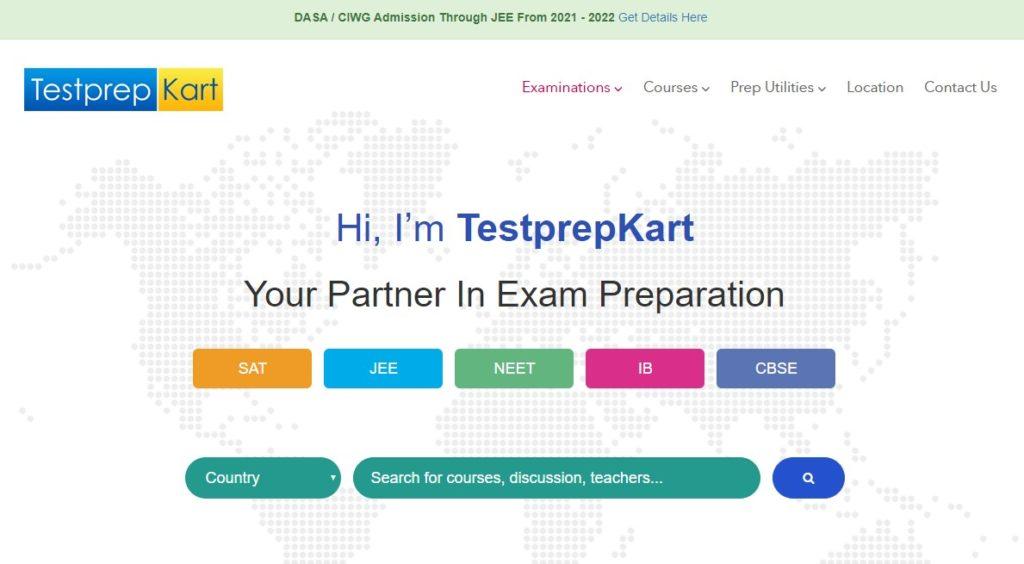 The distinguishing features of their tutoring classes are Live and Online Classes, Doubt Removal Sessions, Revision Notes, Online Tests and Study Material that has been developed by the experts of the subjects. The teachers are masters of their subject and offer guidance for a wholesome preparation of the exam including the mental one.
UK Office:
24 Magpie Close, London E7 9DE
India Office:
F – 377, Sector 63, Noida, U.P. – India (201301)
3. Gore's Tutoring
Gore's Tutoring is also one of the leading centres for tutoring in Dubai and has helped a large number of students to prepare and train for the international exams.
The coaching centre is licensed under KHDA and is a leading provider of IB, GCSE-IGCSE, SAT, ACT, AP and AS-A levels for Math, Languages, Science, Economics, Business and ICT etc. Gore's Tutoring also prepares the students for IB, AQA, CIE and Edexcel board subjects.
SD 2-58, Ground Floor, Block 9
Dubai Knowledge Park, Dubai
4. Ignite Training Institute
This is yet another name that you can trust when it comes to IB tutoring in Dubai. The tutoring is provided for IB, IGCSE, GCSE and A levels for the subjects of Math, Economics & Business Studies, Chemistry, Biology and Physics.
The institute has highly comprehensive learning programs and an incredibly talented team with lots of experience. Ignite Training Institute has a sterling record and all the information is available online on the official website.
Al Saqr Business Towers,
Level 17 Near to Emirates Towers metro Exit 1 – Dubai
5. Tutors.ae
The institute offers tutoring in Dubai for many IB Courses, namely – Middle Years Program, Pre-IB, Diploma Program, Mid-IB, Mock Exam Programs and Re-Examination. Apart from IB tutoring for Dubai the institute also offers IB consultancy and preparation for the ACT, TOEFL, SAT, SAT II, TOEFL and IELTS etc.
Office 1, Rostamani Tower B,
Near Emirates Tower Metro Station,
Sheikh Zayed Road, Dubai, UAE
This completes the list of the top 5 IB coaching centres in Dubai that you can choose to prepare for an excellent academic start.