Do you want to set up a business in real estate as your next venture? And are you in search of the best real estate business ideas to follow? There are many profitable business opportunities and possibilities in the real estate industry that you should examine and try. This industry comprises a wide range of rentals, residential, capital markets, industrial space, office space, and retail. The real estate industry is back in full form after the pandemic and the industry covers several fundamental changes that will develop its doom. In this section we will discuss about the top real estate business ideas and opportunities.
The recent advancement in technology, modernization, and changes have impacted the growth of the real estate market. Such factors generated many possibilities to begin a business in the real estate industry all across the globe. Real estate business setup in Sharjah, Dubai, Tokyo, and Toronto are hot destinations for entrepreneurs as these cities are positioned top in real estate investment.
For those who want to start a business in the real estate sector with minimal capital investment, we present you with the best profitable real estate business ideas and possibilities in the real estate/property management industry.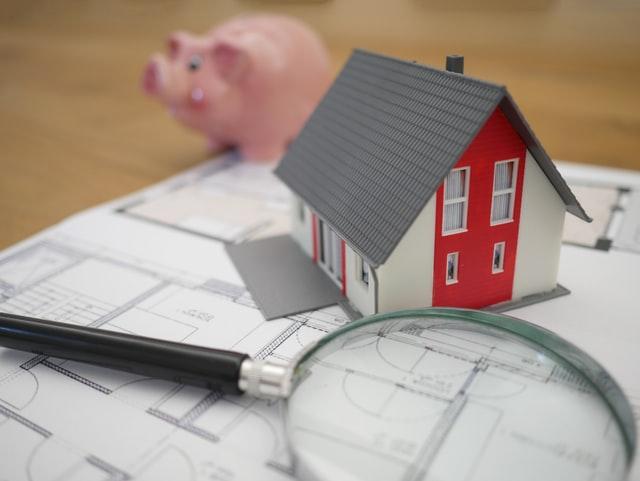 1.Real Estate Developer
Real estate developers pioneer property for projects, negotiate contracts, obtain permissions, and grasp the real estate plan on paper and put it into practical experience.
The real estate developer role is not an easy task and is not simple to become a developer. One should obtain a real estate license at the initial stage and a background or experience in real estate, business, or finance is appreciated at the initial level.
2.Commercial/Office space for rent
Renting office space is a lucrative business in the real estate industry. Sharing office space is now a topic of discussion not only for startups but also for other businesses. One could buy a floor and rent it to several small businesses there. You must implement necessary support such as power, AC, lift, Wi-Fi, and water. Renting office space is one among the best real estate business ideas in places like Dubai.
3.Industrial cleaning service
If one could provide a cleaning service, then they will be able to work for a property management company. These firms normally require a place to be cleaned before a new resident being occupied or re-modeled with new interiors.
4.Construction Project Management
Construction Project Management is another lucrative investment in the real estate industry. You must have good knowledge of construction and civil experience. Developing a brand is the most crucial thing in this market.
5.Legal Consultant
Being a real estate legal consultant, your principal duties include giving legal advice and support to those with real estate topics about issues such as bankruptcy, facilitation, businesses, and forecasting. It's a good idea to start with the appropriate license.
6.Real Estate Photography
If you have skill in photography, then you could make use of this skill and become a real estate photographer.Each real estate developer is in search of real estate photographers to produce images of their properties to draw customers. If you know about photography, you have a good chance of making capital in this field.
A real estate photographer has to produce photos for a property listing of a builder that is going to be sold in the real estate market. Post-processing software has an important role in the real estate photography section. Appending a video as a section of your services places you ahead of the competition.
7.Interior Designing
Interior designing is more popular these days. It is important to have the right skills and expertise. Business requires the qualities of presentation skills and patience to hear the customer. Homes and flats in Kochi provide huge importance to interior designing and luxury appearance. This market is currently one among the most successful real estate business ideas around the world.
8.Property Management
Property management is considered one of the most reliable businesses in the real estate industry. Developing a brand and reliability is important. Beginning a home-based business requires almost zero investment.
9.House painting
House painting could be started with minimal capital. You should have the right skills and expertise in wall colors. If you only have a low budget, commence a home-based profession. You can reach other businesses such as interior experts and architecture companies to tie up with them.
10.Home Repair Services
Agents will often encourage employees on minor renovations that enhance appeal and value. If you can establish a relationship with intermediaries or agents, you may be at the head of their list when it appears to restructure and listing services.
11.Packing/Moving Services
Typically, packing and moving firms give end-to-end packing and moving services. This involves disassembling, collecting, and shifting household items. They unwrap items and reassemble goods.
12.Airbnb Host
Airbnb hosting is presently a very profitable market in developed nations like the United States. As an Airbnb host, you require to list your property and place your business details on the business official site Airbnb.