Economic disruptions or economic uncertainties are very complex and they are driven by various factors that it is not possible to predict the occurrence of economic depression or other uncertainties. Due to these uncertainties, it is better for the business owners to prepare in advance so that they occur minimum loss or no loss, and in these matters, various financial consultants or famous chartered accountants can help you because they are expert in all these things and well equipped to help you in the right way. In this blog, we will also tell you some important ways to protect your business from economic uncertainties, economic depression, or any other economic disruption.
Following are the ways to protect your business from economic uncertainties or economic disruptions:
Safeguard your cash flow: One of the best ways to safeguard your business from any economic disruption is to protect your cash flow. You need to make sure that you don't take too many loans for short-term business gain because in difficult times paying interest on this money can be a big burden on you and may affect your business adversely.
Diversify your products and services: You should not deal in just one type of product or service, it should always be diversified. In the COVID pandemic, you may have seen that some businesses were affected severely and other businesses were growing like the transportation business was affected adversely but the digital marketing business was growing, the luxury goods business was affected but the business of food items was growing. So, you need to have a diverse portfolio of products and services so that if one product or service does not work the other balances it automatically.
Keep enough reserves set aside: You should always have a good amount of reserves set aside because in these difficult times these reserves will be very useful for you and your company. Keep reserves of 10 to 12 months worth of expenses, if possible.
Increase your clients base: You should always try to increase your client base because the more the number of your clients the more you earn, and more number of clients will be more useful to you in difficult times because at that time if you lose 2 or 3 clients then also you will not face any problem because you have many numbers of clients and you are not dependent on particular clients.
Watch your debts: You should always be careful about your debts and you should always try to lower the debt because as discussed earlier the debt will be very problematic for you in the difficult times and uncertainties and also the more the debt the more of your money will go on paying interests of the debt. So, be very careful before taking the debt and if possible take the advice of any good economic advisors or famous chartered accountants to get an idea that it is worth taking the debt or not.
Evaluate all the aspects of your business: Businesses will have peaks and valleys. But, business owners need to evaluate all aspects of the company, including staffing, compensation, inventories, overall efficiency, available credit lines, outsourcing, etc., particularly when times are good. A good overall strategy should be prepared by you or with the help of experts so that you are prepared at the time of challenging times and you can act fast and take the right decision.
Ignore the noise: At the time of economic disruption, ignore the noise, especially media because media over-hypes everything so if the situation is not that worse then also media will show it is very bad, and based on that reports and articles sometimes you will take unnecessary steps that are not at all required, and later these steps will affect you a lot so at the time of economic disruptions, it is necessary that you ignore the media.
Know your market: If you own the business then you may get to know first about the economic depression than anyone else. So, leverage your knowledge and experience and be prepared for it. Sometimes a recession is just about survival, but you can always learn from it and position your business to take advantage when the market inevitably turns around.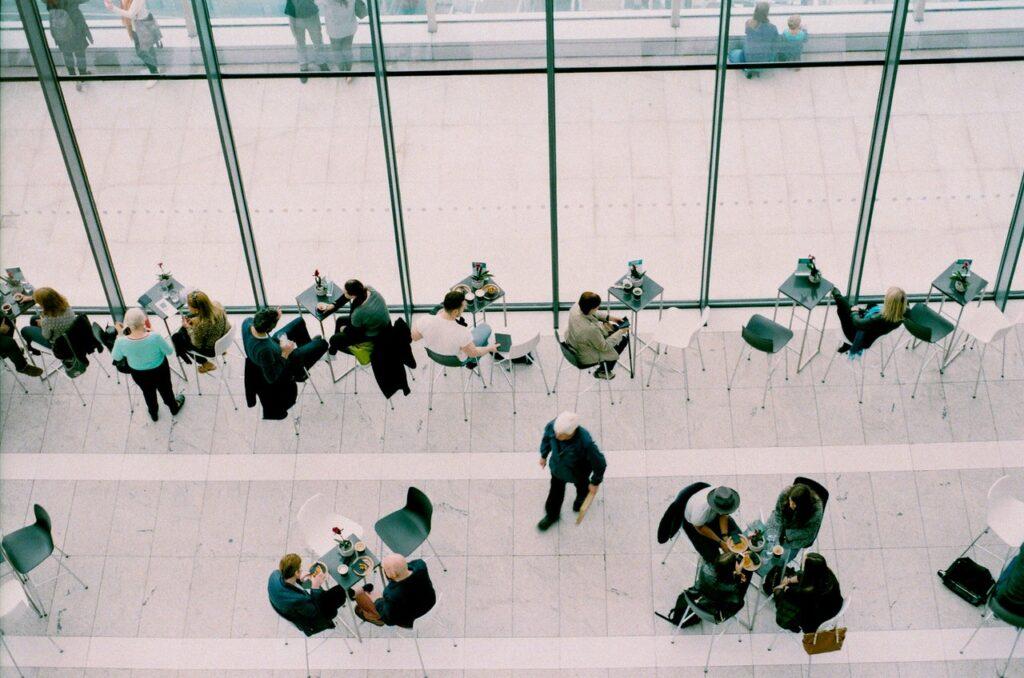 So, these are some of the important ways in which you can protect your business from economic uncertainties or economic disruptions, just remember that these economic problems are very temporary and they will go away but at that time only that business will survive or even grow who were ready from before and made strategies to beat these economic challenges. Thus, make strategies and changes that will help you to survive or grow your business even in times of economic disruptions, and you can also take the help of the financial consultants for the same.