How To Obtain Maid Visas in Dubai: The demand for servants and commercial cleaning services has steadily increased over the past few years in the UAE and the GCC. Dubai's working ex-pats with kids, as well as busy locals, use house cleaning services. Those intending to hire a part-time maid or sponsor professional residential cleaning services must follow a few guidelines and rules.
Dubai has adopted the UAE Domestic Labour Law, which lays down the guidelines for hiring maids and nannies. Alternatively, you may hire a part-time maid to help take care of your kids or elderly parents. Sponsoring tasks should be subjected to a series of documentation, whatever the requirement. Errors or irregularities in the formalities will negatively affect your sponsorship efforts.
How To Obtain Maid Visas in Dubai
Hiring a maid in Dubai is not a complex process. You can hire a maid in Dubai in two different ways.
Hiring yourself
Using an agency to hire
How To Obtain Maid Visas in Dubai: The process of employing a Maid in Dubai requires a lot of information and documents, so when seeking a maid, we recommend that you work with an agency. They will handle everything for you while you concentrate on your busy schedule.
Hiring Yourself
It is possible to hire a candidate without an agency, but most of the legwork will need to be done by you. Obtaining Uae Visa, reservations, and other formalities are part of this process.
For many families in the UAE, choosing the right house help is crucial. Hiring a maid or nanny in Dubai can be challenging and lengthy if you don't have the right tools. The following guide can explain some of the specifics of sponsoring a nanny or Maid in Dubai. Getting a maid visa in the United Arab Emirates is based on sponsorship options, paperwork needed, and the government's requirements. How To Obtain Maid Visas in Dubai.
Hiring through an Agency
Employing maids in Dubai is a quick and easy process with Maid recruiting agencies. These agencies can facilitate the entire process, from acquiring the visa to booking flight tickets. Several agencies only issue tourist visas to maids, meaning that you will need to reapply for their residency visa yourself as a sponsor. To avoid these extra costs, you can apply for your Maid's UAE residence visa yourself while your agency takes care of the rest.
Dubai's Rules for Sponsoring a Maid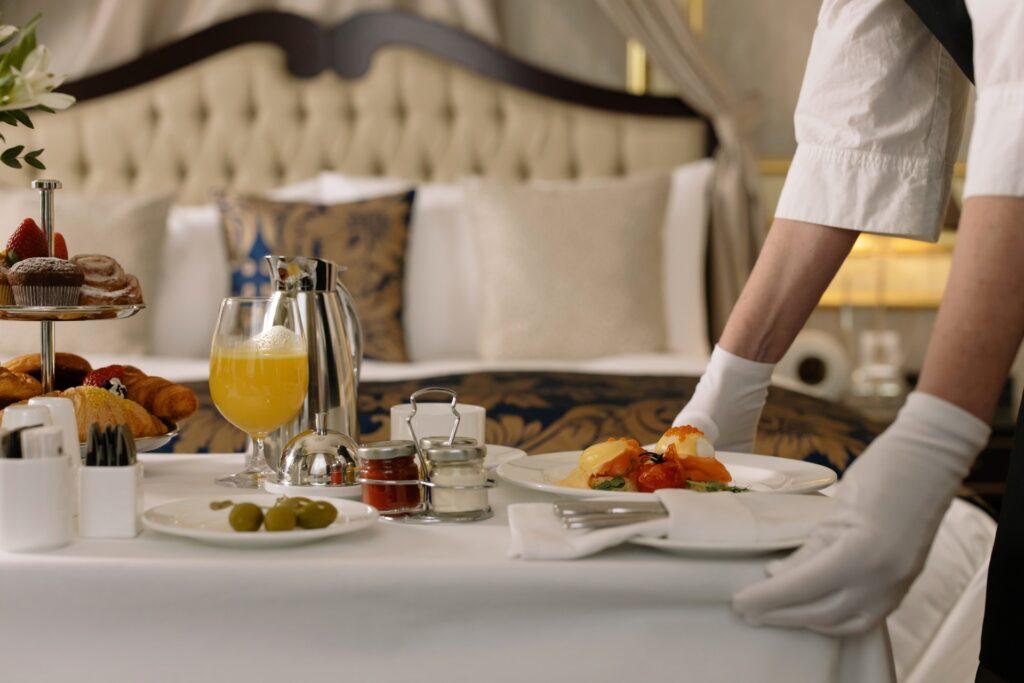 Suppose the family head (called sponsor and usually the male) earns at least Dh6000 or Dh5000 plus accommodation. In that case, the Maid can obtain a visa. Maid sponsorship is not available to bachelors. It is only possible to sponsor a maid from one of the following countries: India, Sri Lanka, Philippines, Ethiopia, Bangladesh, and Indonesia.
Other rules for issuing visas to housemaids in Dubai state that they must be at least 18 years old. However, it's important to note that these countries have different minimum salaries and age requirements.
Minimum Wages for Maids
In this chart, you can see how much maids in Dubai earn as a minimum wage. In addition to the minimum wage, sponsors can pay more if they wish.
1100 AED for India
AED 825 for Sri Lanka
For the Philippines, applicants must be at least 30 but no older than 60 (and must not be over 30).
AED 750 for Bangladesh
AED 800 for Indonesia
Steps for Obtaining a Maid's Visa in Dubai
How To Obtain Maid Visas in Dubai: After the Maid arrives in Dubai, the following steps are required:
Before Maid Arrives in DubaiAfter you and your new Maid have reached an agreement, you can start the application process for a job permit, which will allow the Maid to work in the UAE legally.
Sponsors must apply for the following things in the next order:
Getting a residence visa (entry permit for work)
The Medical Fitness Report (after the maid enters)
Obtaining an Emirates ID card, stamping a maid's passport, and getting her residence stamp
Documents Required for a Resident Visa
(For government employees) or contract of employment (for private employees) showing sponsor's salary in Arabic.
Attestation of your tenancy contract showing a minimum 2-bedroom apartment.
Sponsor's passport typed from a typing office authorized by the sponsor
Passport copy of Maid
A passport photo of a maid is required (at least three)
Attestation from an embassy/consulate (if the Maid is from the same country) of non-relationship.
After the Maid landed in Dubai
Suppose your new employee arrives in Dubai within 30 days. In that case, you must apply for their residency visa, Emirates ID, and health screening.
Visa application for your Maid
After your Maid has entered the country, you must apply for her residence visa, Emirates ID, and a medical fitness report. There is an exercise test and a biometric assessment for the Maid.
Your Maid should undergo a medical fitness test. Upon hiring a maid, syphilis, HIV, Hepatitis B, TB, and hepatitis screening will occur. The additional Dh50 Hepatitis B vaccination takes place in three doses – the first, the second, and the third. Keep the yellow card when you renew your MaYouis vaccination and certificate when you continue your Maid's visa certificate. It is valid for ten years.
The Emirates ID stamped application and medical fitness certification are required when applying for a residence visa.
Dubai Maid's Visa Renewal
Each year, this process is required. Your Maid should undergo a medical fitness test. You do not have to pay again if you show the yellow certificate of hepatitis B vaccination done (it must show you have all three injections) since the vaccination is valid for ten years. How To Obtain Maid Visas in Dubai. How To Obtain Maid Visas in Dubai.
Visa Cancellation for Maids in Dubai
You can either do this at the airport or in advance.
Sponsorship and Hiring Costs for Live-in Maids
Here is a quick look at what you can expect to pay when you hire a live-in maid:
Pay: Salary can range from Dh1,500 to Dh3,500 per month and depends on factors like experience, references, the scope of work, etc. Moreover, you must pay the Maid's minimum wage following the embassy's rules in her country of origin.
Sponsor fees: You are your Maid's legal sponsor and will need to apply for her UAE residency visa, which can cost up to Dh5,500 per year. The UAE government charges a non-refundable fee for this service.
Refundable security deposit: You may also be required to make a security deposit of Dh3,000 to Dh10,000 with the embassy of your Maid's country of origin. Based on her nationality and embassy regulations at the time, her requirements may vary.
Additional government charges: There will be separate registration and medical tests fees. The Maid will need a health insurance policy, which is now a requirement for all sponsors.
Airline ticket: Your Maid will also need an annual return flight ticket.
Accommodations, food, and basic amenities: You are responsible for providing her with lodging, food, and necessities at your house.
Other Perks for Maids in Dubai
When employing a maid in Dubai, the sponsor must also provide other stipulated benefits, such as:
Paying wages on time, according to the standard contract, within ten days after the due date
Every week, there is a paid rest day.
Rest for 12 hours a day, including 8 hours of uninterrupted sleep
Paid vacation of 30 days per year
Health insurance
A medical leave of 30 days per year
Every two years, a round-trip ticket home
Places to stay
A decent meal provided by the employer
The employer is responsible for providing suitable clothing for the job to be performed.
Passports, identifications, etc., as proof of identification.
Visa Rejection Reasons for Maid
There are cases when the visa may not be approved, but it is usually a relatively straightforward process. The following are the most common reasons:
She should have canceled the UAE visa if she previously held a residence visa.
Immigration officials always reject passports with handwriting.
The applicants of a visa have once committed a criminal offense, fraud, or misconduct in the UAE.
Maid applied for a previous tourist visa, but she didn't enter the UAE.
The applicants did not enter the UAE after having applied for employment visas through their companies.
The approval or rejection is delayed or denied when there are typos in a visa application.
Passports or photocopies with unclear or blurry images could be delayed or rejected by the online UAE immigration system.
Every year, Dubai and the UAE receive thousands, if not millions, of professionals from all corners of the globe. The country is attractive to tourists and to immigrants who intend to settle there permanently. As a result, the Emirati institutions receive a massive amount of visa applications every year. How To Obtain Maid Visas in Dubai.