If you are someone that is drawn to the water, you will absolutely be swept off your feet once you see the beauty of the Dubai Marina. A man-made work of art, this waterfront stretches for 3 kilometers along the Persian Gulf shoreline. You'll be amazed at the many things to do in Dubai Marina from dinner cruises to skydiving. You and your family can walk around, shop, dine in the many delicious restaurants or lie on the beach and soak up the sun.
The Walk & The Beach At JBR
Take a stroll down the prominentJumeirah Beach Residence and take in the sites and sounds from the sea around you. Get to know the area and discover the numerous shops and restaurants that cater to different tastes and interests. You'll find international brands as well as outlets to explore. Enjoy the breathtaking views of the water as you dine on one of the many terraces offered. If you're looking to spend a day on the beach you can walk down to the pubic beach and soak up some rays or take a dip in the water.
Dubai Marina Cruise and Dinner
Get ready for a truly royal experience as you and your loved ones take this Dubai Marina cruise. It's the perfect activity for anyone looking for things to do in Dubai Marina. Enjoy a sunset dinner aboard a luxurious yacht as you glide on the water. Your dinner will consist of a catered buffet with many international choices and yummy desserts. The boats feature a lower deck with air-conditioning in case you get too warm or you can choose to stay on the upper deck and enjoy the fresh air along with the magnificent views of the Dubai Marina.
IMG Worlds of Adventure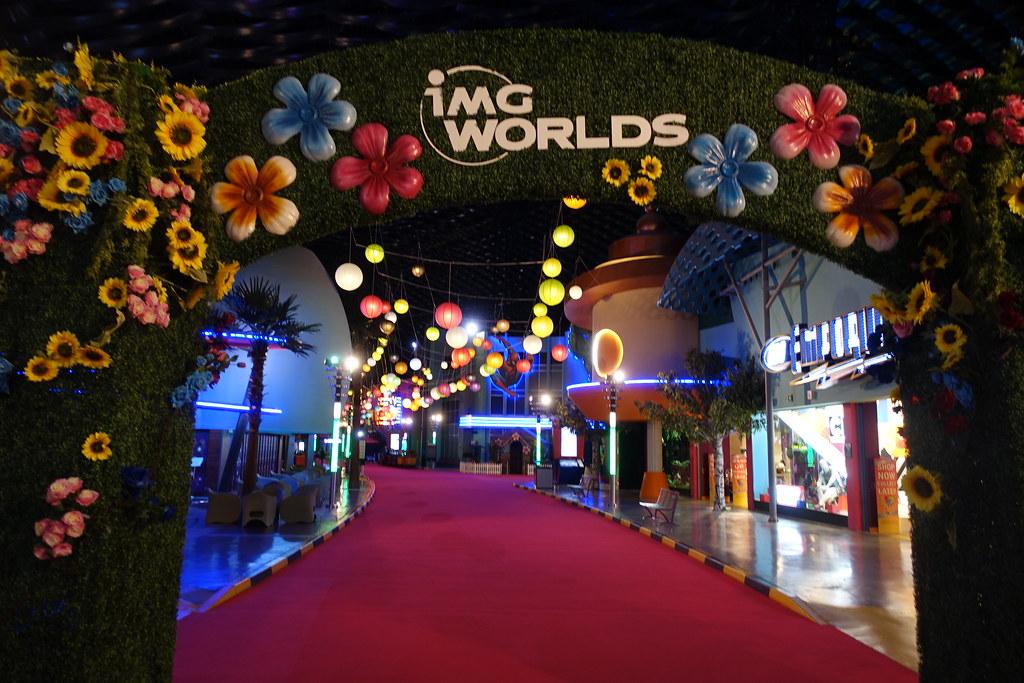 Another attraction near the Dubai Marina is the world's largest temperature-controlled indoor theme park. It's divided into four zones, including one that is made up completely of dinosaurs. Two zones are made to reflect scenes and characters from Cartoon Network and Marvel superheroes. When you arrive, you'll find that the first zone is IMG Boulevard, which contains the retail stores and restaurants for your family to visit. See how many of the 20 rides and attractions you can enjoy!
Skydive Dubai
Has skydiving always been on your bucket list? The good news is that this is one of the things to do in Dubai Marina. You will get the adrenaline rush of a lifetime as you experience what it's like to free-fall at 193 kilometers an hour. Safety is their top priority, so don't worry, you will be securely fastened to an experienced instructor for this tandem skydiving activity. Beneath you will be the incredible views of Palm Jumeirah Island, Atlantis, and Burj Al Arab. If you're interested in learning how to skydive by yourself you can sing up for lessons and gain extraordinary skills.
Ski Dubai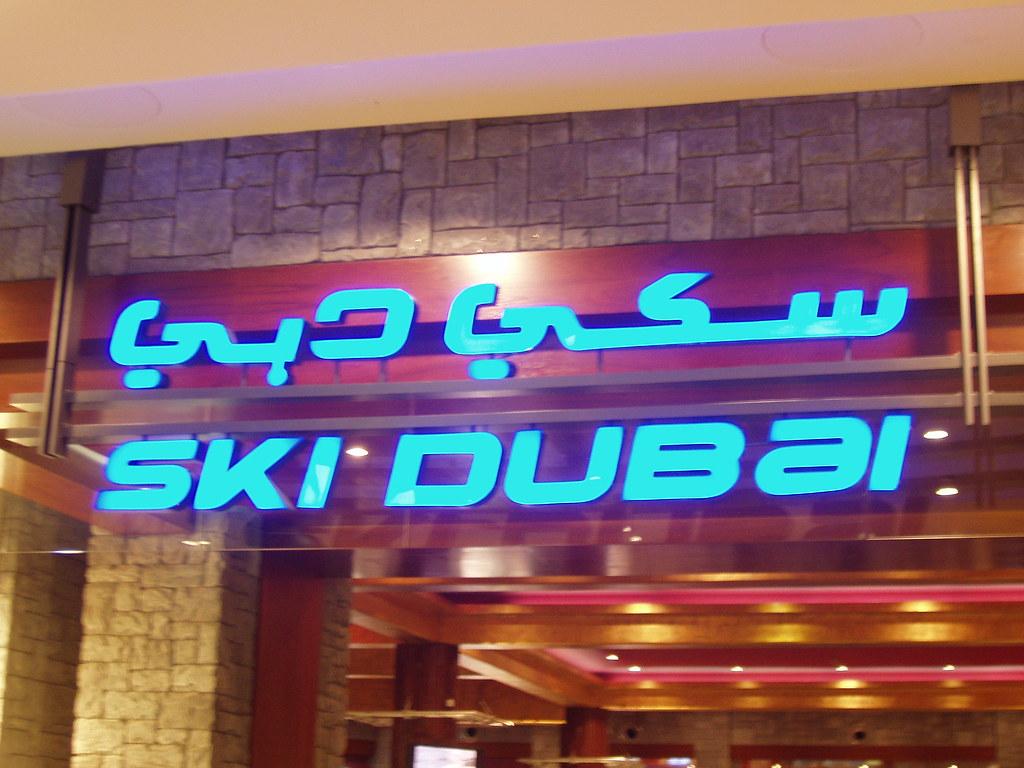 Located near the Dubai Marina, you can make your way to the Middle East's first indoor ski resort. Ski Dubai is an incredible venue that spans 3,000 square feet and was built to resemble real mountains with real snow. There's something for people of all ages to enjoy and participate in. Call on your inner thrill-seeker to experience the world's first indoor black diamond run or hone your snowboarding skills on the slopes. Ski Dubai features interactive exhibits and games for those who don't want to ski or are looking for something different. And finally, you won't want to miss out on the penguins marching and playing in the snow!
Dubai Marina Mall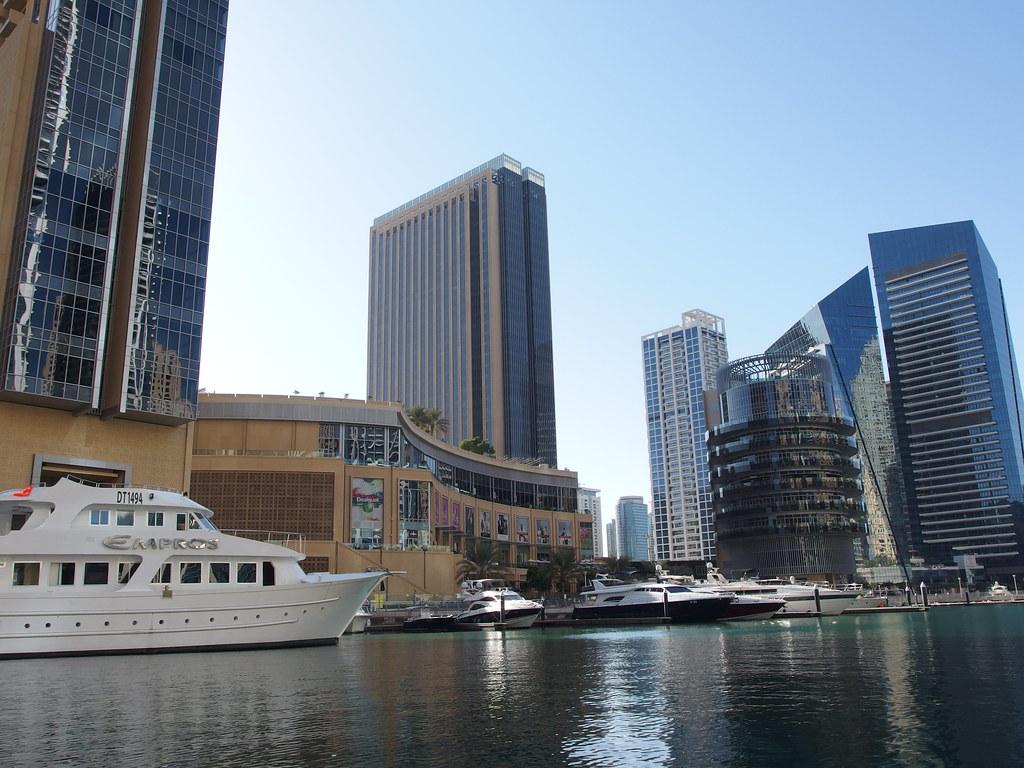 Dubai is known for having extravagant and beautifully built malls with Dubai Marina Mall being one of them. If you love to shop you'll really enjoy four floors filled with outlet stores and luxurious fashion brands carrying the latest designs. When you're done shopping, pick one of the many dining options available and enjoy the views of the water. A lovely way to bond with loved ones in a peaceful and pleasant setting. Reel Cinemas are located in the mall as well if you're looking to watch a movie and just relax.
Dubai Marina Yacht Club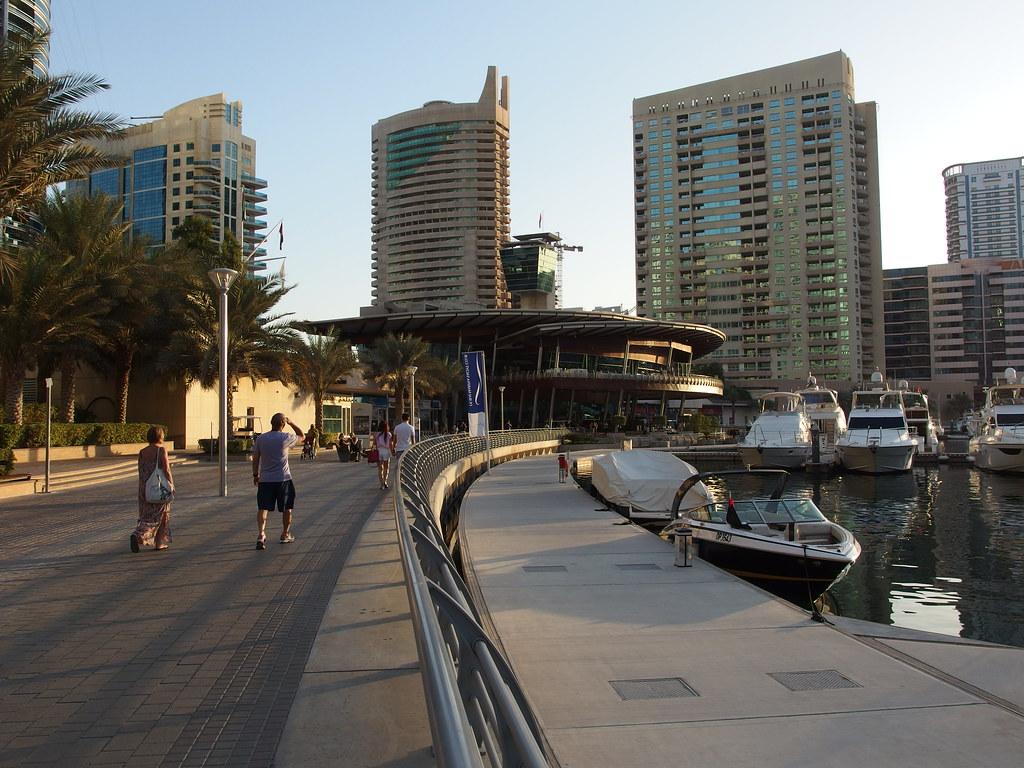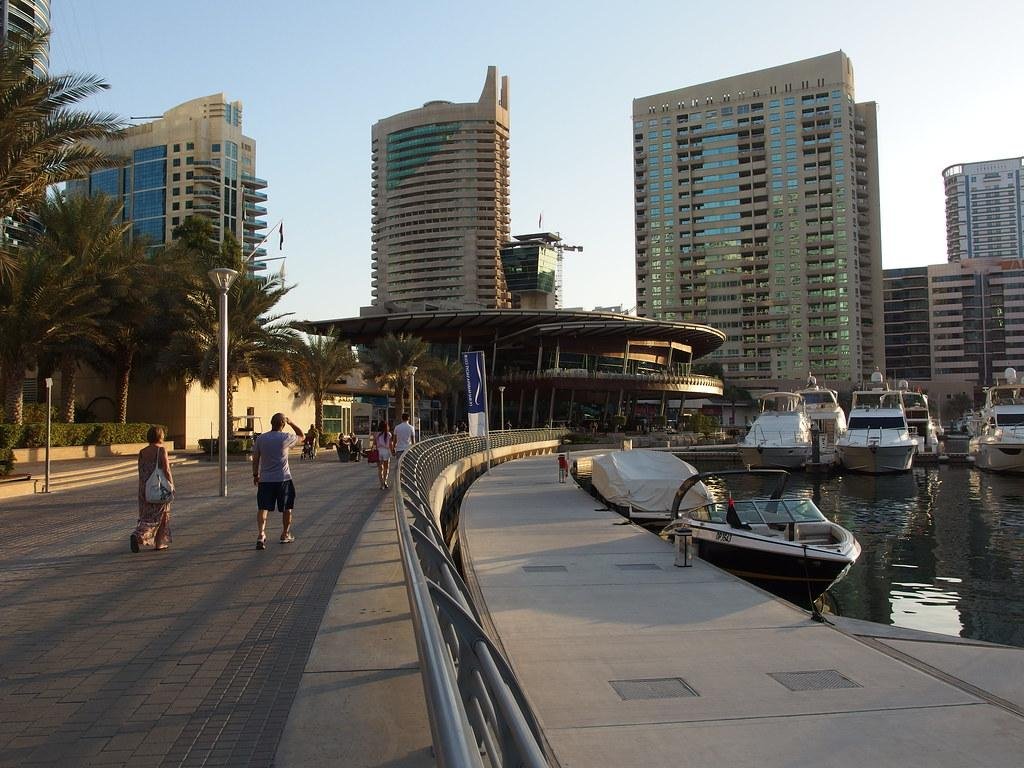 Selected for it's unbeatable setting, the Dubai Marina Yacht Club is laid out along the canal with beautiful scenery all around. Over 500 yachts find shelter in the marinas and add to the overall picturesque feel of being on the water. The club features a variety of dining options including several lounges with different themes depending on what you're looking for. If you love being near the sea, want to enjoy a dinner cruise, or just want to enjoy the state-of-the-art facilities, then this is the place to visit for a guaranteed superior experience.
Dubai Butterfly Garden
A garden that is completely indoors, the Dubai Butterfly Garden is a striking venue located near the Dubai Marina. Walk around and gaze at the magnificent ten domes that make up this garden and are home to the butterflies. Your children won't be able to count the collection of 15,000 butterflies as they flutter around displaying their delicate beauty. You'll also find art displays and exhibits that were created using pressed butterflies. Assistants are available to help your children interact with the butterflies and take pictures so you can capture these unforgettable moments.
Speedboat Tour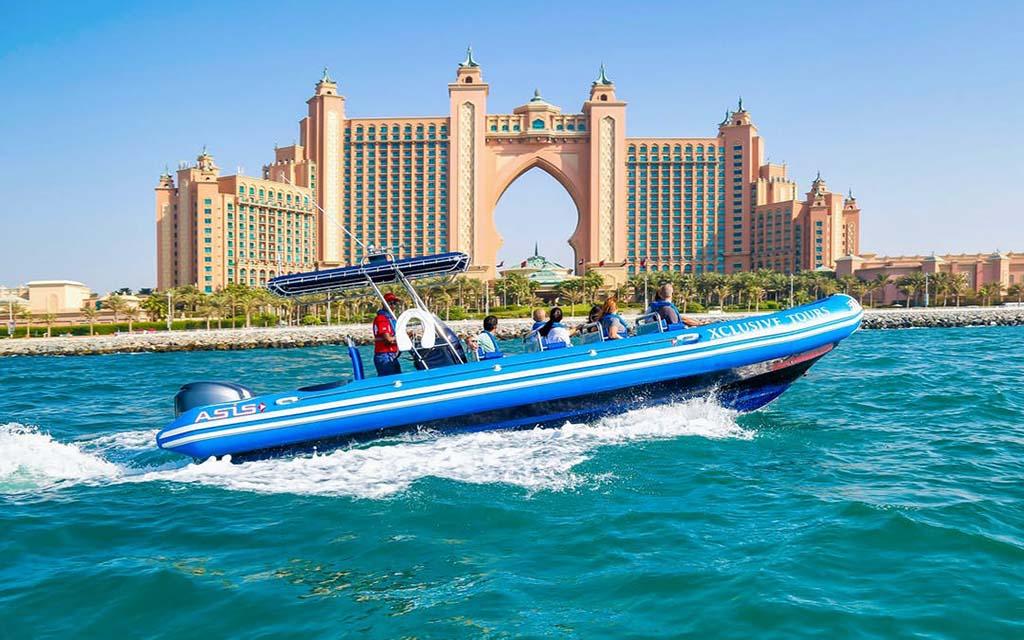 Take a 90-minute tour inside a speedboat that departs from the Dubai Marina and allows you to see the sights from a different perspective. The tour includes some of Dubai's most famous attractions including the Dubai Eye Wheel, Palm Jumeirah, Atlantis, Burj Al Arab, The Palm, different hotels and of course the Dubai Marina. The guide will be there to help you along the way to learn about the different landmarks and ask any questions you may have while keeping you safe. This is a fun and exciting way to go sightseeing around the city.
Dubai Marina Walk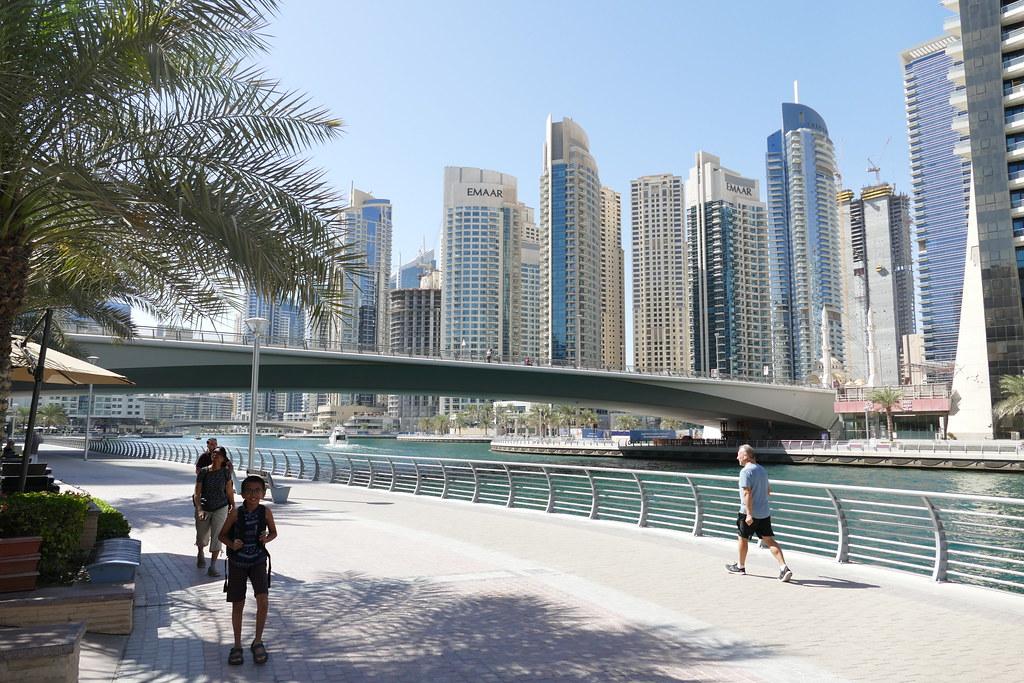 As you explore things to do in Dubai Marina, the best way to accomplish that is to take the Dubai Marina Walk. The waterfront path runs for 7 kilometers and is lined with palm trees and other gorgeous greenery. As you take this stroll with your friends and family look out for the luxurious yachts that are out on the water and other interesting sights. As you walk down this beautiful strip, make your way to the stunning water fountain, and don't forget to take pictures.
After you're done with your walk, choose from the many delicious places to eat while enjoying the views. Or if you're looking for a different way to relax you can reserve a spa treatment at one of the spas along the marina.