How to Apply UAE Tourist Visa for FREE: Here is some excellent news for you! Cleartrip has introduced UAE Visas and is offering you the chance to take your loved ones to the UAE on a Zero Cost Visa visit. Buy a visa with us and get the price you pay back as an AED 599 flight voucher. The voucher can be redeemed to book the Cleartrip flight.
Travelers can now apply for tourist visas to the UAE for Free together with a ' money-back guarantee ' in the event of a refusal to apply for a first-of-its-kind offer in the UAE.
With a new online visa application service that shifts the time-consuming, manual process of applying for a visa, we have upgraded our booking platform to offer a one-stop-shop that caters to every need of our clients and provides them with the convenience of a trouble-free travel booking experience. UAE Tourist Visa for Free.
Making the travel experience even more convenient for our customers continues to be a top priority in this current world.
The Visa Application Service will allow Cleartrip clients to obtain visas by pressing the button after submitting their visa application at www.cleartrip.ae. Once processed, the visa will be delivered to the applicant by e-mail, eliminating the need for travelers to visit a physical visa processing center.
Documents Required
Copy of passport
A clear scan document of first and last pages of passport in color only
High resolution
Photograph
Dimension – 4.3 cms X 5.5 cms
White background with a matte finish
High resolution
Please upload passport size photograph without spectacles
Steps to Apply UAE Tourist Visa for Free
Then, choose the type of Visa you want and select the nationality and enter the entry date then hit continue, as shown in picture below
Now click on "Add Contact Details", make sure you enter all the legit details as the Visa will be emailed to the same email entered in this step.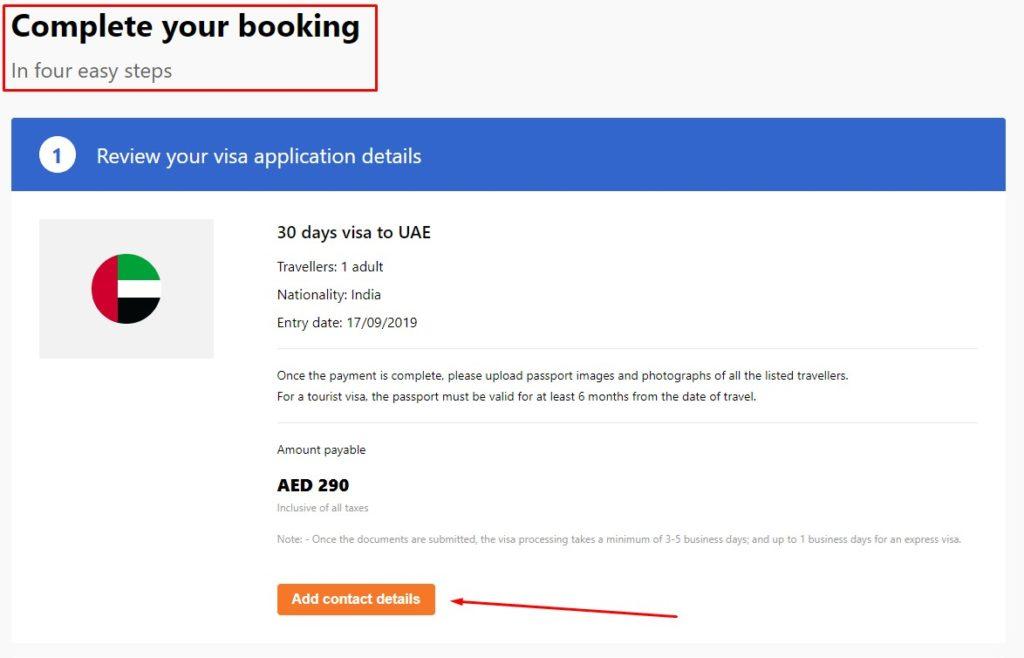 Now add Traveller details and complete the Payment Process as shown in below picture.
Once payment is done successfully, you will receive an email to upload the documents. As shown in below picture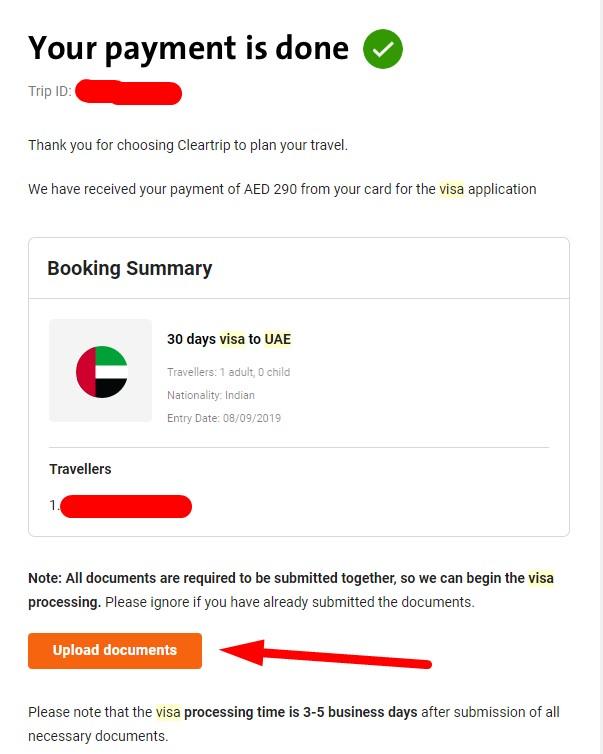 Once you upload documents, you will receive an email showing that documents have uploaded and visa is in progress.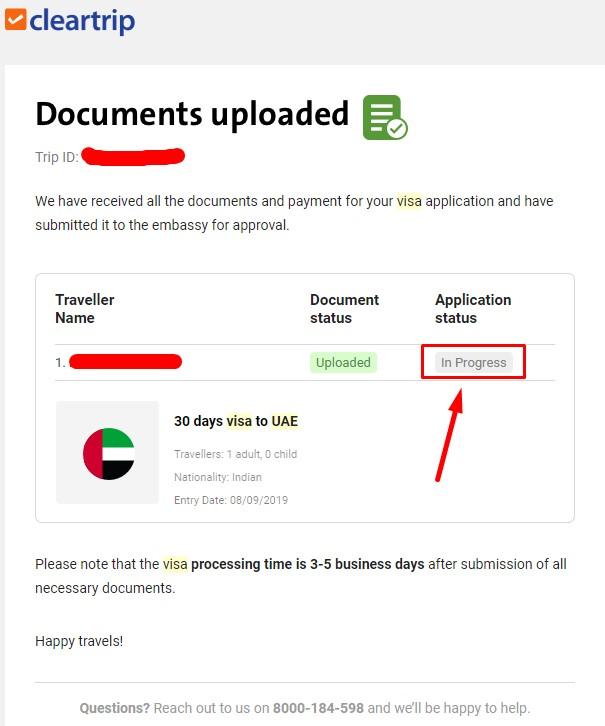 Now, you have to wait for 3-5 business days. Once Visa approved you will get an email attached you Visa. If in case Visa rejects, Cleartrip will process a 100% refund.