The idea of mobile car wash services has become extremely popular in today's fast-paced world, providing unmatched convenience to people looking for effective car care. With its ability to meet the needs of busy customers who would rather have the luxury of having their cars cleaned at home than having to travel to conventional car wash stations, this cutting-edge service has swept the Emirates by storm.
It's important to note that mobile car wash services offer thorough interior and exterior cleaning options and match the quality of any traditional vehicle wash.
We have carefully compiled a list of the most popular mobile car wash service companies in UAE. Our selection procedure gives top priority to businesses with the greatest ratings for client satisfaction, ensuring that your car receives excellent care without any exceptions.
This unique service highlights the dedication to providing perfection in every element of car washing, both inside and out, and not only fits with modern lifestyles. Mobile Car Wash Service Companies.
Table of Contents
Mobile Car Wash Service Companies
The Car Man Auto Care
One name stands out as a source of trust in the vibrant world of auto care in Dubai: The Car Man Auto Care. Renowned for their unfailing reliability, they provide a special service: free breakdown assistance that spares you the stress of having to tow your vehicle to a repair shop.
They have you covered whether you're stuck in traffic, at home, or out on the open road. Their services guarantee that your car will be in immaculate condition, from comprehensive car cleaning to detailed detailing and servicing. They've introduced the CarMan app, available on both the Android and iOS operating systems, to make your experience easy. It's now simple and convenient to make reservations for automobile services.
Contact Information
Address: Business Bay, The Prism Tower Office No. 2405 – Dubai

Phone: +971 56 777 2600

Email: info@thecarman.ae

Website: https://thecarman.ae/
Kenzi Clean Mobile Car Wash
Renowned for its exceptional reputation and innovative approach, Kenzi Clean Mobile Car Wash offers a wide range of comprehensive car care services throughout the Emirates. 
Kenzi Clean offers waterless wash, steam wash, and full-detail car cleaning services for both businesses and individual cars as part of its unique mobile car wash products. Each vehicle receives personalised attention and meticulous maintenance because of the wide variety of services offered. Mobile Car Wash Service Companies
Contact Information
Address: Dubai: Warehouse 2 is situated at the intersection of Al Marabea Street and 8th Street.

Abu Dhabi: Find them at Addax Tower, Parking Floor, Abu Dhabi.

Phone: 600565693

Email: info@kenzieclean.ae

Website: https://kenzieclean.ae/
V1 Car Wash and Polishing Service
V1 Car Wash and Polish Service stand as a distinguished hub for meticulous car care and polishing. They provide a wide range of quality services, such as precise oil changes and thorough cleaning and polishing, all of which are carried out by a highly qualified crew with years of experience. With the convenience of modern life, you can opt for a mobile car wash via the V1 platform. 
Contact Information
Address: 27 32C Street, Umm Ramool, Dubai.

Phone: +971 42827878 / 42828232

Email: info@vone.ae

Website: https://www.vone.ae/
Mac Mobile Car Wash
Recognised by its specialization in mobile car wash services, Mac stands as an essential choice for car enthusiasts in Dubai. Committed to offering the best possible automobile cleaning, Mac specialises in providing thorough exterior and interior detailing for a wide range of facilities, including businesses, homes, hotels, and parking lots throughout the Emirates.  Their reputation remains unparalleled, a testament to their dedication and commitment to what they do. Mobile Car Wash Service Companies
Contact Information
Address: G-10, Sultan Building, Naif, Dubai.

Phone: +971 501134356 / 504053275

Email: mac@macwaterlesscarwash.com

Website: https://macmobilecarwash.com/
Top H Cleaning
Top H Cleaning establishes itself as a reputable name in the pursuit of spotless cleaning across Dubai, Sharjah, and Ajman. They provide a wide range of cleaning services for homes, businesses, and workplaces and have an impressive Google customer satisfaction rating. Notably, they use steam to thoroughly remove germs and viruses from the interior of cars, guaranteeing a moisture-free finish.
Additionally, this is accomplished without the inconvenience of moving or disassembling chairs. Top H Cleaning goes above and beyond when it comes to cleanliness, offering a comprehensive solution that ensures both satisfaction and comfort.
Contact Information
Address: Building No. P22, Shop No. 03, International City, Dubai

Phone: +971 585956111

Email: info@tophcleaning.com

Website: https://www.tophcleaning.com/
MySyara Mobile Car Wash
MySyara delivers premium mobile car wash services to your door in Dubai. Their services include exterior washing, interior cleaning, engine washing, and rapid waxing, assuring thorough car maintenance. With waterless and environmentally friendly car washes that place a priority on sustainability, MySyara stands out for its eco-conscious approach.
Along with car wash services, MySyara also offers roadside assistance, vehicle inspections, vehicle registrations, and oil changes while sticking to set deadlines.
Contact Information
Address: Suite 1301, Al Qasr Towers, Dubai Silicon Oasis, Dubai.

Phone: 042156809

Email: support@mysyara.com

Website: https://www.mysyara.com/
Snash Car Care – Dubai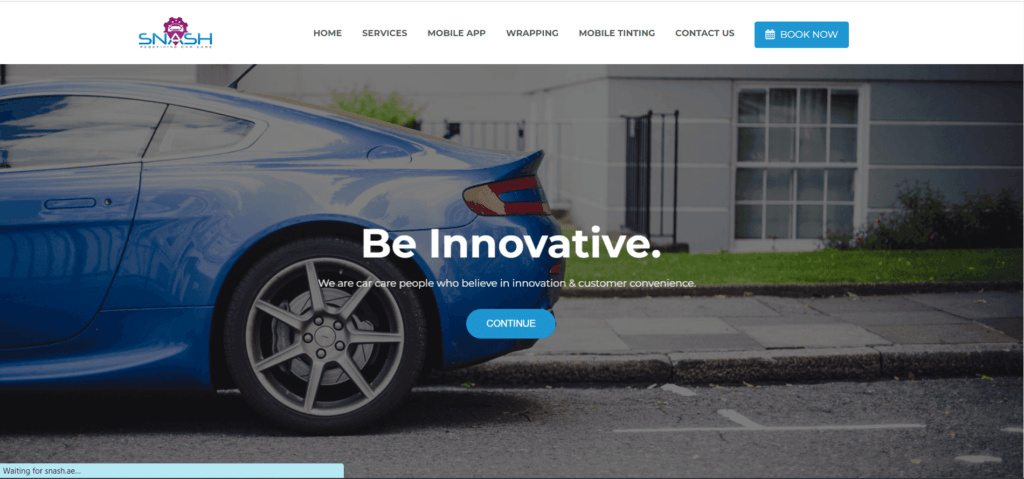 Snash Car Care, a part of the esteemed Golden Group, stands as a top-tier mobile car wash company in Dubai. They bring a wealth of knowledge to the UAE's auto servicing market and have a stellar Google customer satisfaction rating.
You can easily make appointments for a variety of services, such as steam cleaning, meticulous car washing, safe window tinting, paint protection, and vehicle wrapping, using the Snash Car Care app. Snash Car Care is the go-to choice for all your car care needs thanks to their dedication to excellence and convenience.
Contact Information
Address: Al Quoz, Al Quoz Industrial 4, Dubai

Phone: +971 505060671

Email: info@snash.ae

Website: https://snash.ae/
Wash to Go Mobile Car Wash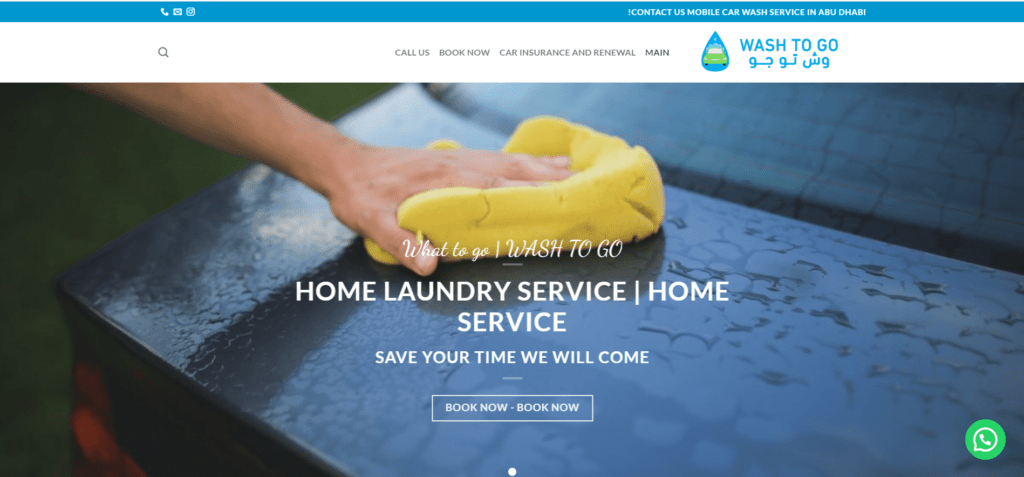 Mobile Wash to Go Car Wash emerges as a prime choice for car care in Abu Dhabi, with expansive plans to extend its services to other emirates. They offer a wide variety of services for a variety of vehicles, including bicycles, boats, scooters, automobiles, and pick-up trucks. The Wash to Go Royal package redefines luxury by revealing the pinnacle of car maintenance.
This all-inclusive package comes with an exterior and interior wash, rims and tyres polishing, car scent and fumigation, glass polishing, underbody washing, and painstaking hand-applied exterior waxing. Wash to Go promises a complete car care experience that stands unmatched in Abu Dhabi. Mobile Car Wash Service Companies
Contact Information
Address: Abu Dhabi

Phone: +971 508288978

Email: washtogoae@gmail.com

Website: https://www.washtogo.ae/
Conclusion
These top car wash service companies in the UAE have raised the bar for quality in all areas, whether it is through innovative waterless technologies, thorough detailing or mobile car washes. These facilities stand as pillars of automotive care thanks to their dedication to customer pleasure, environmental responsibility, and cutting-edge technology, making certain that every vehicle receives the revered care it merits.
These service centres are prepared to turn your car care experience into a voyage of luxury, convenience, and unsurpassed quality, whether you're in Dubai, Abu Dhabi, Sharjah, or somewhere else.