Rent a Car in Dubai: Know the Conditions to Get Started Rent a car in Dubai offers convenience, flexibility, and the freedom to explore the city and its surroundings at your own pace.
However, there are certain conditions that you must meet to be eligible for car rental services in Dubai. In this article, we will explore the common requirements and conditions that you need to fulfill in order to rent a car in Dubai.
Table of Contents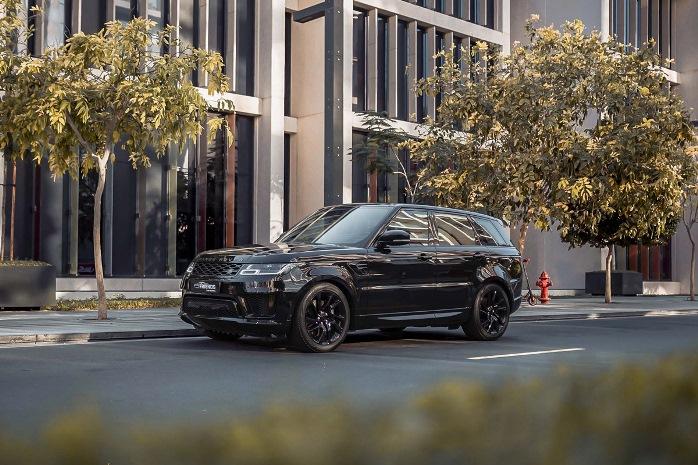 Age Requirement
The first and most important condition to rent a car in Dubai is meeting the minimum age requirement. Generally, the minimum age to rent a car in Dubai is 21 years old. However, some car rental companies may require the driver to be 25 years old or older, especially for luxury or high-end vehicles. It's important to check the age requirements of the specific car rental company you choose to ensure you meet their criteria.
Valid Driver's License
Possessing a valid driver's license is a non-negotiable requirement to rent a car in Dubai. Whether you are a resident or a tourist, you must have a valid driver's license from your home country or an international driver's license (IDP). The driver's license should be in English or Arabic, or you should have a certified translation of the license.
Passport and Visa
As a visitor, you will need to present a valid passport as proof of identity when renting a car in Dubai. Additionally, if you are a tourist, you must have a valid tourist visa or visit visa to rent a car. Residents of the United Arab Emirates (UAE) should provide their Emirates ID as an alternative to a passport.
Credit Card Authorization
Car rental companies in Dubai typically require a credit card for the rental transaction. The credit card is used for the payment of the rental charges, as well as to provide a security deposit or hold on the card during the rental period. It's important to ensure that you have a valid credit card in your name with a sufficient credit limit to cover the rental costs and any additional charges or deposits.
Rental Insurance
Car rental companies in Dubai usually provide basic insurance coverage for their vehicles. This coverage typically includes third-party liability insurance, which covers damages or injuries caused to others in an accident. However, it's recommended to inquire about the extent of insurance coverage and consider additional options such as collision damage waiver (CDW) or personal accident insurance for added protection and peace of mind during your rental period.
Additional Requirements and Considerations
Apart from the essential conditions mentioned above, there are a few additional requirements and considerations when renting a car in Dubai. These may vary depending on the specific car rental company, so it's advisable to check their terms and conditions. Some common requirements include:
Holding a clean driving record with no major traffic violations or accidents.
Compliance with the rental company's policies on mileage restrictions, fuel refilling, and return conditions.
Providing additional identification documents or proof of address, especially for residents of the UAE.
Conclusion
Renting a car in Dubai can be a convenient and enjoyable way to explore the city and its surroundings. To fulfill the conditions for car rental in Dubai, ensure that you meet the age requirement, possess a valid driver's license, have the necessary identification documents such as a passport or visa, and hold a credit card for payment and security purposes. Additionally, familiarize yourself with the insurance coverage and any additional requirements specified by the car rental company you choose. By meeting these conditions, you can enjoy a smooth and hassle-free car rental experience in Dubai.