With the launch of his new book "Qissati" – The Vice President and Prime Minister of the United Arab Emirates and Ruler of Dubai – His Highness Sheikh Mohammed Bin Rashid Al Maktoum has shown to the world again that he is a leader that anyone in this generation would be proud to follow.
Other than meeting His Highness Sheikh Mohammed Bin Rashid Al Maktoum in person, nothing brings you as close to him as reading one of his books.
Since the publishing of his first book (My Vision: Challenges in the Race for Excellence) in 2006, His Highness Sheikh Mohammed Bin Rashid has gone ahead to write and publish about half a dozen of books in all, and the latest one of them is Qissati (meaning "My Story).
Some of his previous publications include 40 Poems from the Desert, Flashes of Thought, among others.
Qissati: 50 Stories in 50 Years.
Qissati contains powerful insights into the life and mind of His Highness Sheikh Mohammed Bin Rashid. Unlike My Vision, which is an autobiography, HH Sheikh Mohammed has termed Qissati an "incomplete biography".
Qissati includes 50 stories from his 50 years of serving the United Arab Emirates, a duty he has given himself to in totality. It also almost coincides with the UAE's 50th National Day and the upcoming Expo 2020.
The first lesson I learned in life is to serve others. This is a lesson that my grandfather, Shaikh Saeed Bin Maktoum, taught me. He taught us to serve the people first and foremost.

Sheikh Mohammed Bin Rashid Al Maktoum
Qissati takes the reader on a personal journey into the life of His Highness Sheikh Mohammed Bin Rashid, and it leaves you feeling like you already met him on a personal level.
Excerpts from Qissati.
Here are a few excerpts from the book Qissati: 50 Stories from 50 Years.
About Accomplishments:
They will say after a long time;
Here they existed, here they worked;
Here they accomplished.
Here they were born, raised, loved and beloved by people;
Here they launched that project,
and here they celebrated its accomplishments.
Here they started, and here they reached.

Excerpt from Qissati.
About His Mother:
My mother was a beautiful princess. My mother was the most beautiful of all queens. My mother was the tallest of all palms. If she walks, a deer accompanies her with Allah's blessing.
I remember, when I was about the age of 7, at Humaid's place. He was teaching me the art of hunting. Then I saw a gazelle, left by its mother shortly after birth. I sat there hugging the calf, hoping that its mother would come back. At sunset, the mother did not come.
I kept holding it and knew who would compensate for its loss: my own mother. She gave me life. And she would give this calf too. My mother, her smile, was life. It was the most beautiful thing in life.
About Responsibility:
I was 19 when I was given the task of establishing an army for a country with no army. To implement a defense strategy for a country yet to be born.
What surprised me was that I wasn't scared of the huge responsibility; but I felt that it took my abilities, my thinking, and potentials to another level.
In February 1968, I was appointed as head of Dubai Police and had to travel to Britain again for training.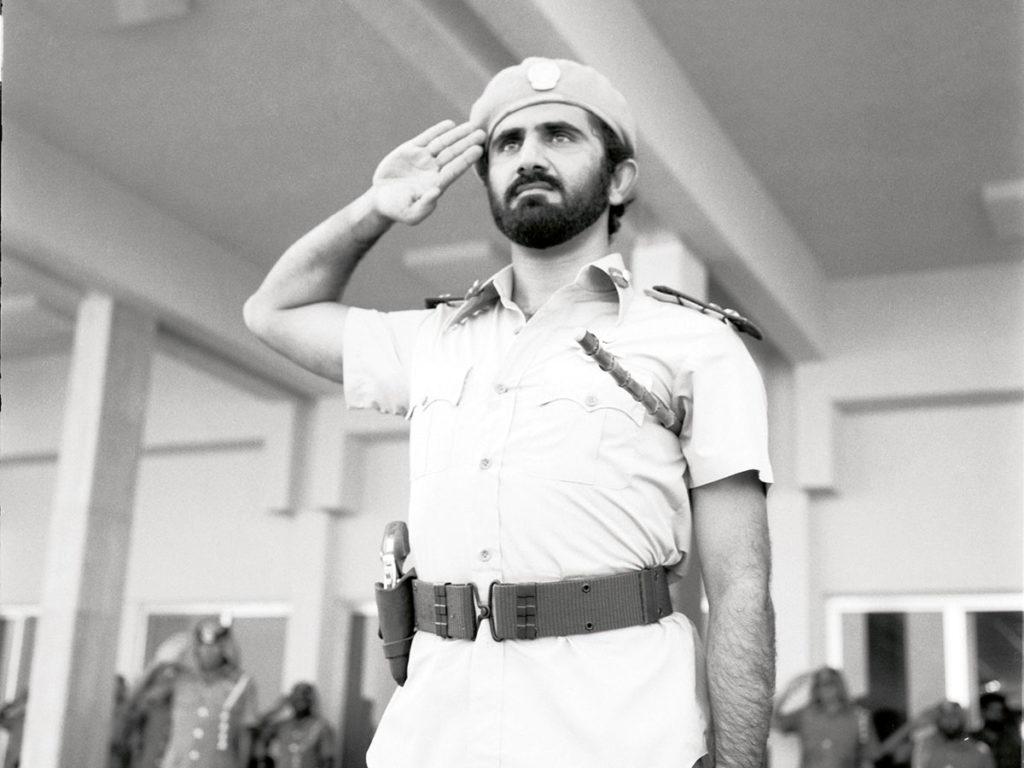 I was accepted to the Mons Officer Cadet School, which later became Sandhurst.
My classmates found my name hard to pronounce, so my drill sergeant decided to call me "Officer Rashid".
But when he was angry with me, he would scream "Maktoum".
In the beginning, no one knew who I was. But when they came to know, my life became more difficult.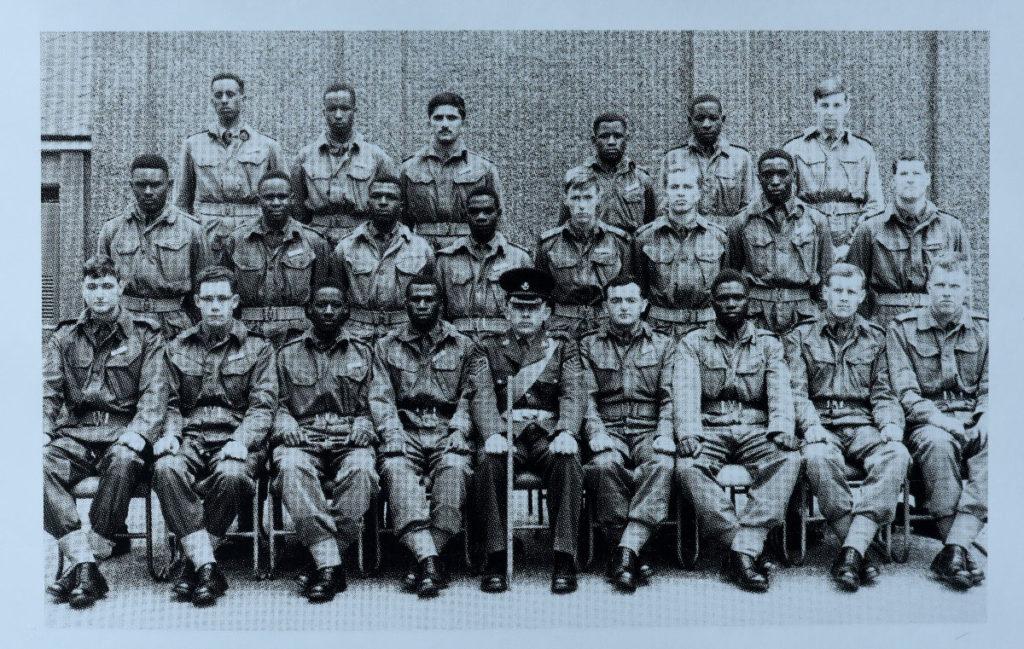 My drill sergeant became tougher on me, so he won't be accused of favouritism.
I loved hardships and learned to bear the pain. I paid a heavy price — from cracks on my feet, to cold blisters all over my body, to sleep deprivation, no time for eating.
But I always heard my father's voice: "You will be responsible to protect the Union."
That was my booster. Everything becomes bearable for my beloved country.
About his reliance on God for help:
In November 1968, I went to Makkah for Umrah. To spend a few days in the Holy Mosque.
I needed to ask Allah. I needed to be blessed. I needed guidance.
I used — and still need — Allah's help and guidance in all aspects of my life.
I sat there alone in Makkah, meditating, praying and calling upon Allah.
And there, under the stars in Makkah, came a lot of answers.
The milestones of my plan for the coming phase became clear. I started to see the future, day by day, year by year.
There, under Makkah's skies, a vision for the coming years was formed. There, under Makkah's skies, "my vision" started.
The worst thing that can happen for a man is vanity and paranoia. To believe in his finite abilities.
We act — and Allah helps.

Sheikh Mohammed Bin Rashid Al Maktoum
Get Qissati…
The original Arabic version of Qissati was launched on 14th January 2019, and the English version was launched a little later; and have since become a bestselling masterpiece.