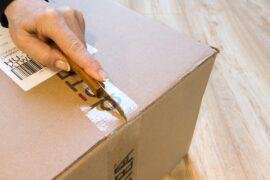 Why Hire an International Relocation Company and How to Work With Them: Moving overseas is not as straightforward as you may think. There are different factors to consider, and if you miss even just a single one, it can result in serious consequences.
An international move is different from moving within the same country or locally. It is also more complicated and time-sensitive because there are tasks you must do within a set timeframe. That is why enlisting the services of some of the best international removal companies is crucial.
Read on to learn the reasons for hiring professional movers and packers for your upcoming international move and tips for working with them.
---
4 Reasons to Hire an International Relocation Company
Here are some reasons to contact and get the services of international relocation companies in the UAE or wherever you are located.
1. Professional movers are knowledgeable and experienced.
Though you may be aware of pertinent information regarding international customs and regulations, you might not know other factors related to international packing and shipping. Professional international movers know all the rules of international relocations and will help you prepare for a seamless move.
Experience is another crucial aspect when moving overseas. Professional movers are well-trained to pack and move goods, whether it is via ship or air freight. All items are guaranteed to be packed securely and adequately to minimize or eliminate potential damage to your possessions in transit. With their expertise, you can avoid incurring additional costs and property damage.
As long as you choose a professional and reliable international mover, they will have the know-how and experience you need to move easily, stress-free, and successfully.
2. Relocation services will save you from doing the heavy lifting.
Moving boxes and other heavy items is not an easy thing to do, especially if you are transporting them to another country. By investing in relocation services, professional movers will take care of everything on your behalf, thereby saving you from the hassle and dangers of lifting and moving heavy items.
3. They will secure your belongings throughout the process.
The security of your belongings is a major concern when moving overseas. An international move involves many factors, so it is crucial to keep your valuables safe throughout the process. Hiring relocation experts will ensure that all your items arrive in your new home on time and damage free.
4. Your move will be more efficient and less time consuming.
Besides knowing how to keep your items safe and secure, expert movers also know how to maximiser every load. They can handle your move in the fastest way possible as you deal with other relocation factors. As you deal with personal details, professional movers will pack your things and prepare you for your international relocation. Hire an International Relocation Company.
---
5 Tips for Working With a Relocation Company
Finding the right relocation company will give you peace of mind, knowing that all details of your move will be organized and accounted for. But the work does not stop there. You need to establish rapport with them to ensure that they'll always do their best in moving your belongings. Here are tips to consider as you deal with them.
1. Start your relationship with them on a positive note.
As soon as you have chosen a relocation company, get your agent's contact information. In some cases, you will hear from them first. Either way, have a proper introduction and establish a personal connection.
Start by setting the tone of your international relocation, especially if you know very little about your new home. The professional movers can provide you with a guide to your host country, including language and cultural training.
Take note of the hours and days your agents are available. That way, you can create a schedule that works best for both parties.
2. Make yourself clear to the movers.
Be very clear with all your requests. Be consistent with your communication to minimize the mistakes that could occur as you move overseas, such as not getting the required documents or approvals ahead of time.
Moreover, be clear about the things that you are more flexible about so they can make the necessary adjustments along the way.
3. Be familiar with the scope of the arrangement.
Put everything into writing, and get a copy of the written agreement. Make sure that it includes all the services and necessary details of what you can expect from them. It should also mention the timeline to accomplish all the tasks of relocation. Hire an International Relocation Company.
Most importantly, it should state all your requests, including potential alternatives.
4. Know and respect boundaries.
Never step over the line. So if your movers can't accommodate you outside the schedule you've set earlier, don't scold them for not giving in to your requests. Take note that relocation companies in the UAE are dealing with several clients simultaneously.
Know when to let them go after they're done with their tasks. The sooner you do it, the faster you can set up and feel at ease in your new home.
5. Say thank you.
Don't forget to acknowledge the effort of your movers and thank them for a job well done. Aside from that, don't hesitate to inform them of your personal observations about their work and which areas they should work on to serve their clients better.
More importantly, consider recommending them to people you know as another way of saying thanks for their excellent work. Hire an International Relocation Company.
An international move can be an exciting and exhausting adventure. The prospect of living in a new home can make you feel excited and afraid at the same time.
You can try doing it alone, but relocation services can take away most of the hassles involved in moving overseas. So enlist the help of professional movers and take note of the tips mentioned here to have an excellent working relationship with them and a seamless relocation.