Expo 2020 Dubai Guide: There's a lot of buzz about the upcoming Expo 2020 Dubai. The following are a few things that people should know about EXPO 2020 Dubai.
Dubai's bid to host the 2020 World Expo became more than just a passing idea back in 2013; the panel formally accepted it in Paris. But the performance is now underway, with the curtain now raised on the grand stage, yet some are still puzzled about what is to come.
It would help if you learned about what Expo 2020 is all about because you're not alone. Many people are looking forward to this event.
What is Expo 2020 Dubai?
Expo 2020 is the latest edition in a long history of World Expos that have taken place on nearly every continent. The first Expo took place in 1851 when the Great Exhibition was held in London.
The conference is a global gathering of nations dedicated to creating solutions to the most pressing matters of the day. The Dubai installment will be the first to be held in the Middle East, Africa, and South Asia, underlining the UAE's place (in importance) at the forefront of discussions (about the living world) that are shaping how we harness.
Organizers estimate that 25 million visitors will arrive in Dubai during the six-month run of Expo 2020.
Expo 2020 Dubai shouldn't have been Postponed
The Expo kicks off on October 1, 2021, and runs through March 31, 2022.
The Expo 2020 Dubai was supposed to take place in October last year, but the global health pandemic forced the organizers to delay, and they're planning on having it in October this year.
Ready for the Global Showcase at Expo 2020 Dubai?
190+ countries will descend on Dubai to share culture and innovation. Countries have been allowed to set up pavilions at the convention center to showcase how their nation contributes to critical global issues.
Expo 2020 has three "pillars/theme" – sustainability, mobility, and opportunity – and these are explored in various ways across three dedicated areas.
The Terra exhibition, which features the Sustainability Pavilion, is a playful and exploratory experience that takes guests on a trip through time as they learn how sustainability is a natural part of life.
What are the rules governing the social distancing at Expo 2020?
For the safety of all guests, visitors are encouraged to maintain a distance of at least two meters between each other. Hand sanitizer will be available throughout the Expo 2020 site, and guests are encouraged to use it frequently.
How can I book Expo 2020 Dubai tickets?
At Zoom convenience stores, Expo 2020 day passes are being handed out with bookings. You can also purchase the tickets on the Expo 2020 Official Website. Full details are available on the expo2020dubai.com website. Airlines, including Emirates and flydubai, are also running promotions for tickets to Expo.
Where do you go to get the information about how to get to Expo 2020 Dubai?
We have already published the transport that requires individuals/families to reach Expo 2020.
Dubai EXPO 2020 Passport: Get Yours Now
You're about to start a 182-day countdown to Expo 2020 Dubai. The 50-page booklet contains designs and pictures of the three Thematic Pavilions, Al Wasl Plaza, and other Dubai Landmarks.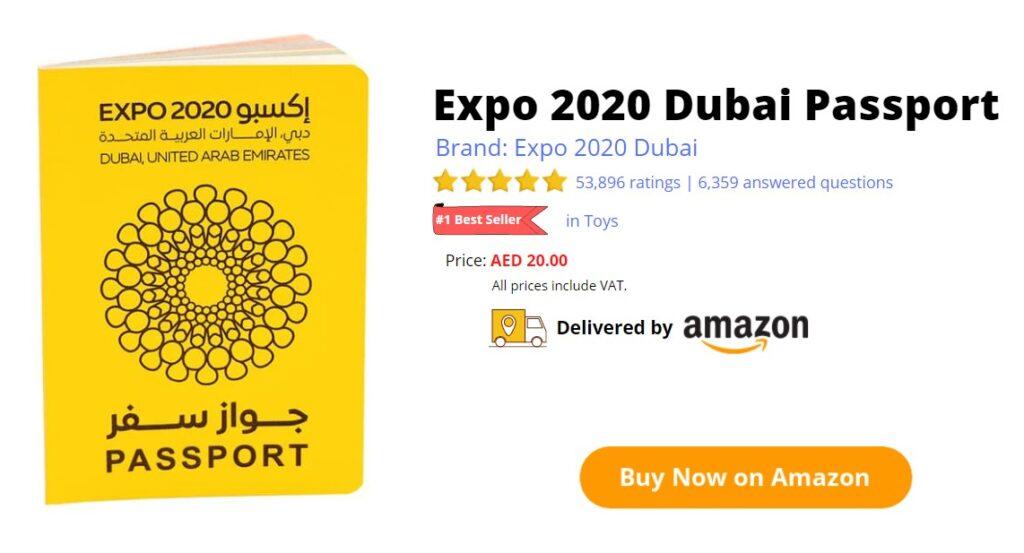 You can buy Expo 2020 Dubai Passport on Amazon.